Grenfell Tower Firefighter Describes Tragic Scene That Was "Just Like 9/11"
14 June 2017, 13:04 | Updated: 14 June 2017, 17:12
A brave firefighter who spent eight hours saving lives inside the Grenfell Tower inferno says the tragic blaze bore a similarity to 9/11.
Terry, who has served in the brigade for over 20 years, told James O'Brien it's the biggest fire London has seen since the Blitz.
In the remarkable interview, Terry described how riot shields were used to protect firefighters from falling debris as they entered the West London 24-storey tower block.
Authorities have confirmed 12 people have died, but police say they expect the death toll to rise further.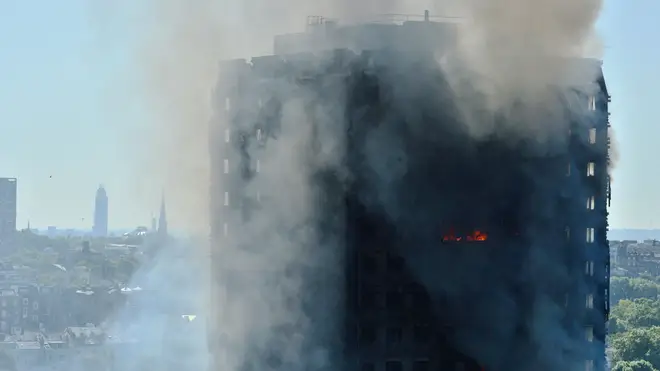 Describing the harrowing scenes that he saw, Terry said: "It was almost like 9/11… the amount of flaming debris because to get into the building we had to run the gauntlet of flaming debris.
"Me and my crew were involved in rescues on the stairwells and we were just meeting people coming down the stairs in smoke - I don't know how they were breathing.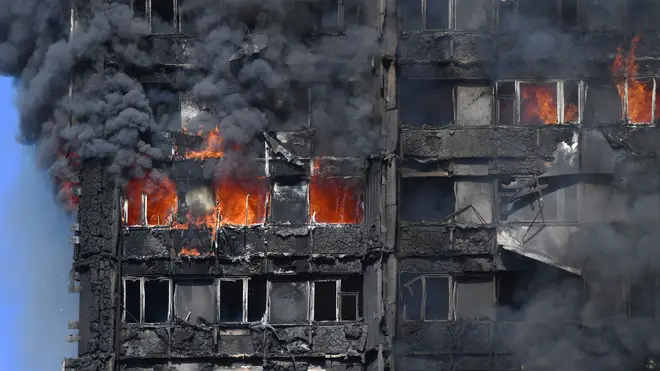 "The amount of kit this job has absorbed from the London Fire Brigade is unbelievable, it's like a war zone there."
Terry went on to say how he felt the fire was so large that no amount of planning could have prepared anybody for Wednesday morning's event.
"There were hoses going everywhere, there was one small staircase everyone was going up - it was just like them images of 9/11."