Grenfell Tower Fire: Images Emerge Of Trapped Residents
14 June 2017, 05:25 | Updated: 14 June 2017, 08:28
Eyewitnesses have told LBC how people were trapped on the top floors of the 24-storey Grenfell Tower as fire spread through the building.
200 firefighters and 40 fire engines are currently at the 24-storey Grenfell Tower in north Kensington.
Zach, who lives on the third floor and managed to escape, told LBC: "It was a tiny amount, one window, and then within two minutes, it started going up.
"There were people waving their flashlights, trying to get attention.
"Everyone was screaming for them to come down, but I don't think they could."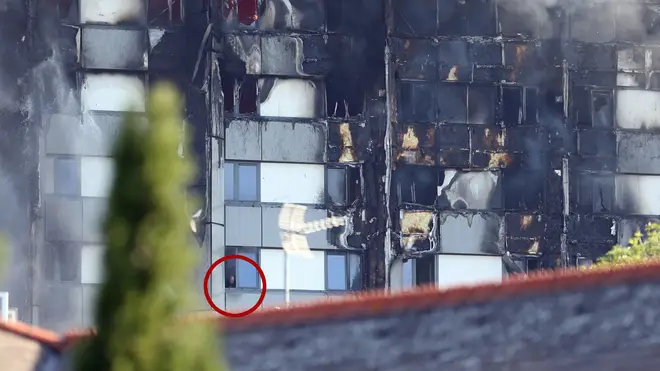 Another eyewitness told LBC that people were still trapped in the building, saying: "There are people still in there, you could see them waving with lights and flags.
"It's unbelievable."
Brian was driving past as the fire caught hold and told LBC: "The whole building is engulfed. And when I was standing there, it was like a firework."