New Haunting Footage Released From Inside Grenfell Tower
12 July 2017, 06:48
Haunting footage has emerged of emergency services climbing the stairs of the burnt-out Grenfell Tower.
It's one month since at least 80 people were killed in the devastating fire which gutted the north Kensington high-rise.
Described as the worst tragedy of a generation, hundreds of survivors have also been left without a home.
In the video, Disaster Victim Identification (DVI) Officers can be seen climbing the many stairs of the Grenfell Tower.
The further they walk, the footage shows the tower block's staircase becoming more and more charred.
Scotland Yard estimates that 350 people were inside Grenfell on the night the fire ripped through the flats.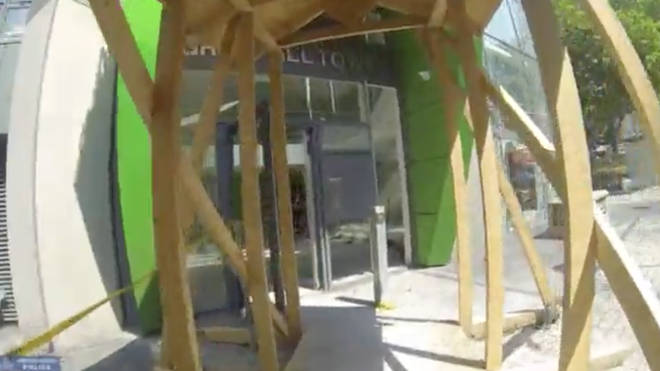 Detectives say the extent of their recovery effort is "unprecendented" and is one of the largest investigations the force has ever taken on.
Officers added that temperatures inside the building had reached 1,000C, meaning the destruction of human remains is "significant".
Watch the chilling footage at the top of this page.