Scores Of Grenfell Survivors Still Waiting For Permanent Homes, Campaigner Says
4 August 2017, 18:03 | Updated: 4 August 2017, 18:29
It's been seven weeks since the Grenfell Tower tragedy but scores survivors are still waiting to be permanently re-housed, a leading campaigner has told LBC.
At least 80 people were killed in the fire which engulfed the north Kensington tower block on 14th June.
In total, 151 homes in the high-rise and surrounding area were destroyed.
Moyra Samuels from the Justice 4 Grenfell group says only 48 residents had accepted permanent accommodation.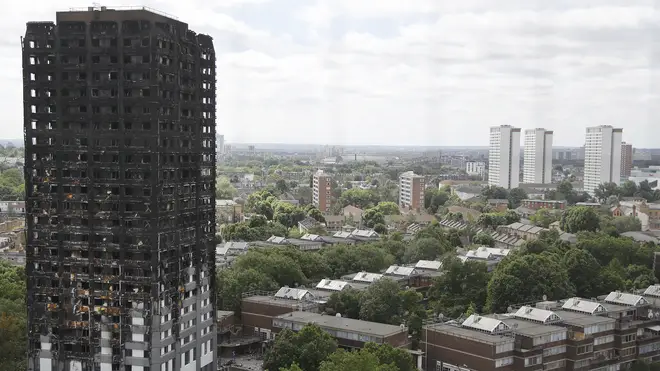 She was speaking as a deadline for submissions on what the inquiry into the blaze should cover passed.
About 300 suggestions are believed to have been lodged before the 5pm deadline on Friday.
Ms Samuels says the inquiry must lead to "a change in attitudes" towards safety in social housing as well as fire regulation.
However, when asked by Ian Payne whether residents had been given "everything they need", the campaigner responded: "No, there are a raft of survivors who have still not been placed.
"Only 48 offers have been accepted, they're people who have been placed outside the borough, they are people have been placed in accommodation that is not suitable."
She added there was a further 169 survivors who were still waiting for a suitable permanent offer.
Watch the interview above.