What Is The 1922 Committee?
19 July 2018, 14:37 | Updated: 19 July 2018, 14:48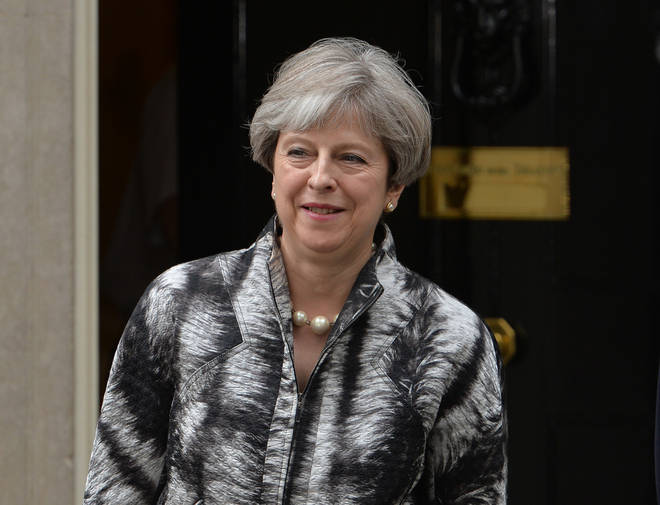 You've probably heard a lot of talk about the 1922 Committee lately as Theresa May battles to keep control of her party - but what is it?
The Prime Minister was left fighting for her political life last week following the resignations of Boris Johnson and David Davis.
It follows a Brexit rebellion over the Chequer's agreement reached by ministers.
Mrs May insists her proposal would protect the economy, but Brexiteers say she has watered down her own red lines.
Tory Philip Davies has become the latest MP to write his letter of no confidence as talks continue whether Mrs May's premiership can survive.
What is the 1922 Committee?
The 1922 Committee is an influential group of all Conservative backbench MPs.
They meet every week when Parliament is sitting and it gives backbenchers the chance to air their concerns.
One of the committee's biggest responsibilities is overseeing the leadership elections.
They can call a vote of no confidence if 15% of the parliamentary party - or 48 Tory MPs - write a letter calling for the vote.
It's currently chaired by Graham Brady MP.
How did it get its name?
It was originally known as the Conservative Privative Members' Committee.
However, it was renamed in 1922 when MPs successfully ended the Conservatives' coalition with the liberals.
It brought down David Lloyd George's government and resulted in a general election win for the Tories.
When did MPs last trigger a no confidence vote?
Conservative backbenchers last put forward a no confidence motion in 2003.
25 MPs requested a vote of confidence in Iain Duncan Smith.
Mr Duncan Smith lost the vote the next day.
How close is Theresa May to a vote of no confidence?
The number of letters received is a closely guarded secret and chairman Mr Brady has refused to speculate.
We know for certain that at least two MPs have recently put their letters in.
Pro-Brexit and Leicestershire MP Andrew Bridgen went public last week.
He warned the party would be punished at the polls if it followed Mrs May's current route to exiting the EU.
Speaking on LBC, Mr Brigden said there were "more than 60" MPs who could "potentially" agree with him.
Philip Davies, MP for Shipley has also submitted his.
He said he had "lost trust" in Mrs May's ability to deliver the EU referendum result.