Amber Rudd accuses Boris Johnson of using language that 'incites violence'
27 September 2019, 18:05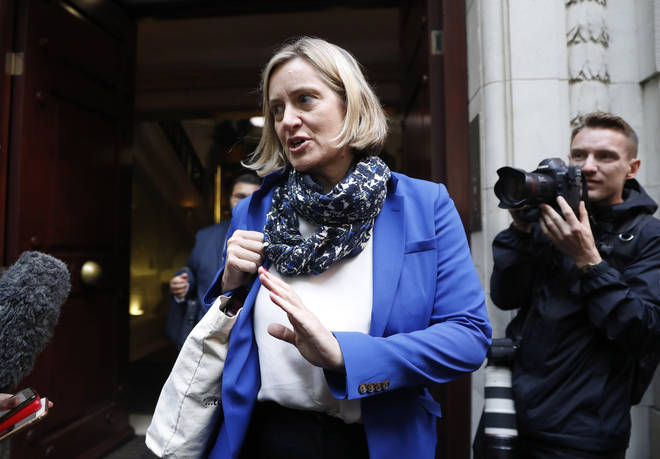 Former Work and Pensions Secretary Amber Rudd has criticised Boris Johnson's use of language and his disregard of many female MPs' fears for their safety.
In an interview with the Evening Standard, former Cabinet minister Ms Rudd revealed her disapproval of the language used by the prime minister that "incites violence".
She described it as "the sort of language people think legitimises a more aggressive approach and sometimes violence."
Ms Rudd said she was "disappointed and stunned" when Mr Johnson dismissed the "genuine fear that a lot of women have" following the 2016 murder of Labour MP Jo Cox.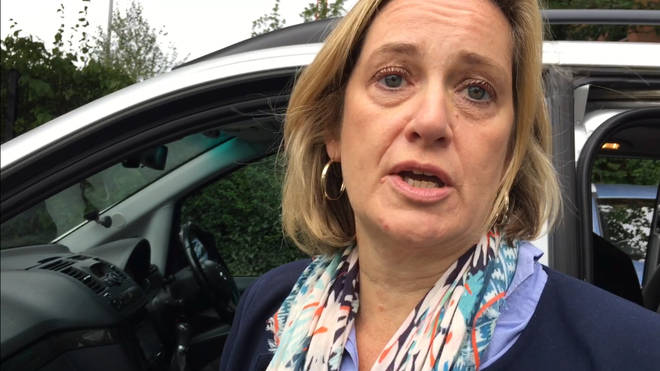 A man was charged today for allegedly attempting to gain entry to MP Jess Phillips' constituency office.
Amber Rudd compared the prime minister's rhetoric to that of Donald Trump's, claiming it was "reminiscent" of the US president leading chants of "lock her up" about Hillary Clinton during the 2016 presidential race. 
Ms Rudd resigned from Boris Johnson's cabinet earlier this month. She surrendered the Conservative whip in Parliament to protest the prime minister's policy on Brexit.
However the former Cabinet minister indicated she may stand as an Independent Conservative candidate in a London constituency at the upcoming general election.
"The most likely place for me to stand, if I need to stand as an Independent Conservative would be somewhere with a strong Remain constituency, so I am looking around," Ms Rudd told the Evening Standard.