How long is the British Airways strike, which flights are affected and how much do pilots earn?
6 September 2019, 11:58
Here is everything you need to know about what may be British Airways' biggest ever strike that is set to disrupt 1,600 flights.
British Airways has rejected a last-ditch proposal from pilots' union BALPA to re-start negotiations aimed at averting strike action.
The strikes will therefore begin on Monday 9th and Tuesday 10th September.
A further day of strike action is also scheduled for 27 September.
There are suggestions that strike action may continue until the Christmas holidays, as Balpa says it has a mandate from BA pilots to take strike action with two week's notice at any time within a six-month window.
What is the strike about?
The BALPA pilots are striking over a BA pay offer they say is too low.
BALPA attempted to discuss a new proposal with BA in an attempt to stop the strike, but the airline rejected their demands.
The unions Unite and GMB, which BA says represent 90% of their staff, have agreed to recommend an offer of an 11.5% pay increase over three years. However this deal has been rejected by BALPA.
In a statement BALPA General Secretary, Brian Strutton, said:
"Our members' resolve is very strong and they remain very angry with BA, but they also want to leave no stone unturned in trying to find a resolution to their dispute.
"Avoiding strike action and agreeing a deal with their pilots surely must be the desired outcome for British Airways."
According to job and recruitment site Glassdoor, the average salary for a BA pilot is £88,347 per year.
These range from £26,000 to £120,000 per year, but jumps to up to £168,000 per year for international pilots.
BA captains are paid an average basic salary of £167,000.
According to the Aviation Job Search blog, BA is "one of the best airlines to fly for in terms of average salaries."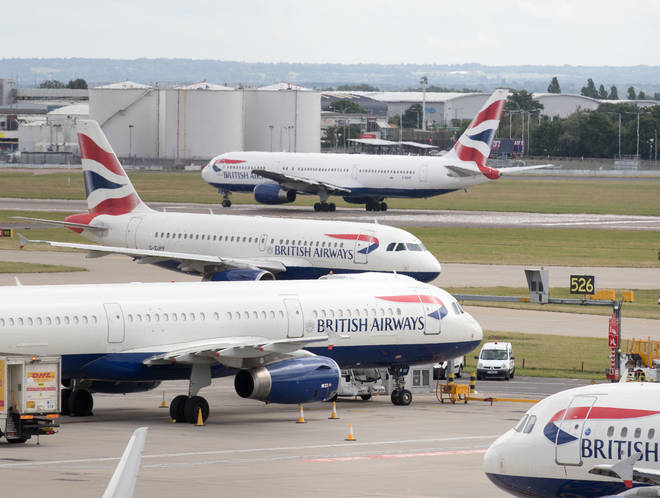 Will I be able to travel?
Up to 300,000 passengers are expected to be affected on Monday and Tuesday as BA is forced to cancel all but a handful of its 1,700 flights around the world.
BA said in light of the strikes it is making changes to its schedule. On its website it said: "We will do everything we can to get as many people away on their journeys as possible.
"However, it is likely that many of our customers will not be able to travel and we will be offering refunds and re-bookings for passengers booked on cancelled flights."
The airline says it has emailed customers travelling on impacted flights next Monday and Tuesday to give them all the information they need on refund and rebook policies.
BA says it will be in touch with passengers travelling on 27 September soon.
British Airways pilots will be on strike on Monday 9 September, Tuesday 10 September and Friday 27 September.

BA advises: "We will be offering all affected customers full refunds or the option to re-book to another date."

— Runway VIP (@RunwayVIP_) September 5, 2019
Speaking about the industrial action British Airways said: "It is completely unacceptable that BALPA is destroying the travel plans of tens of thousands of our customers with this unjustifiable strike action.
"We are extremely sorry that after many months of negotiations, based on a very fair offer, BALPA has decided on this reckless course of action."
Ryanair pilots are also set to strike in September, but the airline says that the industrial action should not cause too much disruption.