Johnson: It's 'nonsense' to call suspension of Parliament anti-democratic
10 September 2019, 15:53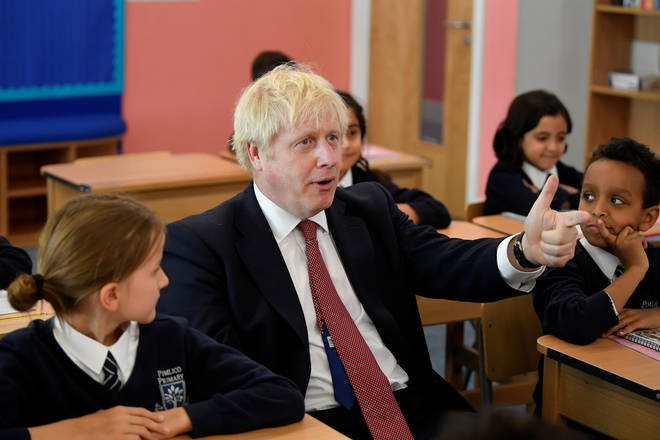 Boris Johnson told people who believe the suspension of Parliament is anti-democratic, "donnez-moi un break" on a visit to a school in south west London today.
In an interview with Sky News the PM explained, "We need a Queen's speech, that's why Parliament is in recess now because you always have a recess before a Queen's speech.
He notably used the franglais phrase for "give me a break" and said: "Anybody who says this stuff about it being anti-democratic, I mean, donnez-moi un break, what a load of nonsense."
Mr Johnson also said: "We were very very clear that if people wanted a democratic moment, if they wanted an election, we offered it to the Labour opposition and mysteriously they decided not to go for it.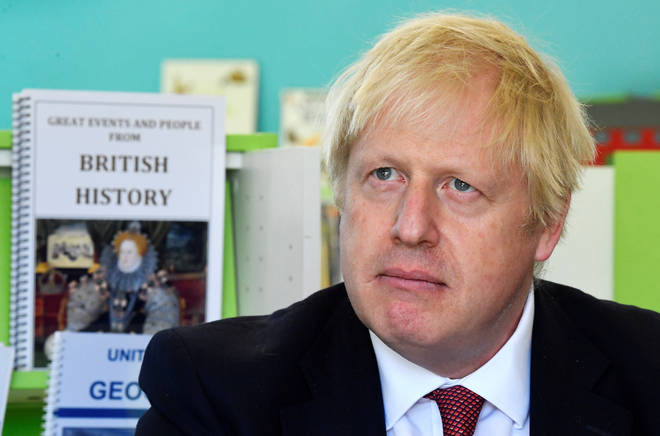 "So we're gonna get on. More free schools, more police, more hospitals." The PM again pledged to leave the EU on October 31st.
Jeremy Corbyn earlier accused the Prime Minister of suspending Parliament to avoid discussion of his plans.
Mr Corbyn said:  "Under his request the House is now due apparently this evening to be prorogued for one of the longest prorogations in history.
"Simply in order to avoid any questioning of what he's doing or not doing. "Simply to avoid discussion about (Operation) Yellowhammer."
Mr Corbyn also warned the Prime Minister that a general election "is coming", but not on the Mr Johnson's terms.
He accused the PM of "running away from scrutiny" on the first day of Parliament's contentious shutdown as the Brexit clock ticks down.
The speech came after Labour led the way to inflict yet another defeat on the Prime Minister by blocking his second call for a general election in the Commons.
Opposition leaders have not supported the votes, which needed the backing of two-thirds of MPs, because they fear an election could be used to force through a no-deal Brexit.
Last night there were chaotic scenes in the Commons chamber as MPs protested against the Prime Minister's controversial shut down.
Shouts of "shame on you" could be heard as Conservatives left the Commons to head to the House of Lords.
Signs bearing the word "silenced" were held in front of the Speaker John Bercow as Commons officials attempted to intervene in chaotic scenes in the chamber last night.
Mayhem broke out as a contingent of MPs stood in the chamber claiming they had been "silenced" and holding banners aloft.
Labour's Lloyd Russell-Moyle, 35, threw himself across Mr Bercow, seemingly in a  symbolic bid to block him moving.
The scenes unfolded last night as Boris Johnson lost his second bid for a snap general election by 293 to 46, short of the two-thirds majority needed.
The prorogation, suspending Parliament for five weeks and ending the longest parliamentary session in UK history, makes a general election extremely unlikely until at least mid-November.
The Prime Minister had said he wanted to head to the polls next month to break the political deadlock, as he accused opposition parties of making "outrageous excuses" to delay.
In furious scenes in the chamber Mr Corbyn said he would not let his party walk into "traps laid by this Prime Minister".