MPs vote for Letwin Amendment in latest Brexit defeat for Boris Johnson
19 October 2019, 14:50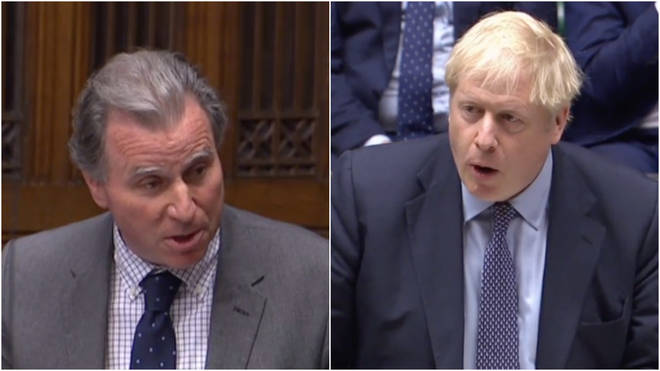 MPs have backed a motion to delay a vote on Boris Johnson's new deal, meaning the Prime Minister is likely to have to go back to Europe to ask to delay Brexit.
The backing for the Letwin amendment means approval of the Prime Minister's deal will be withheld by the British Parliament, until the legislation to enact it is 'safely passed' - meaning the Benn Act will be automatically activated.
MPs voted 322 to 306 to approve the amendment.
The Prime Minister is now legally required to seek an extension from Brussels until legislation to implement the deal is in place.
The result has been welcomed by Labour leader Jeremy Corbyn, who said the PM can "no longer use the threat of a no-deal" to encourage support for his agreement.
But Mr Johnson says he will not negotiate a delay with the EU and neither does the law compel him to do so.
He says he will press ahead with plans to call for a meaningful vote on his deal on Monday.
Mr Johnson addressed assembled MPs and said he would still aim to "get Brexit done on October the 31st."
Sir Oliver's amendment sought to change the wording of the Prime Minister's motion to say "this House has considered the matter but withholds approval unless and until implementing legislation is passed".
This has forced Boris Johnson to request a delay to Brexit from Brussels, and mean he had only fulfilled the requirements of the Benn Act once the Withdrawal Agreement Bill becomes law.
It is likely now that Government Whips will send Tory MPs home, as they are unable to cancel the planned vote.
Earlier, the Brexit Secretary said approving the Letwin Amendment would render any vote "meaningless" rather than the meaningful vote which had been promised.
As MPs were voting SNP MP Peter Grant tweeted: "DUP are supporting the Letwin amendment."
A DUP source confirmed the party was backing Letwin.
Fellow SNP MP Tommy Sheppard tweeted: "Interesting - DUP and a lot of the 21 in the aye lobby. This is looking like a result."