Prime Minister faces 'Super Saturday' Brexit vote at special Parliament sitting
19 October 2019, 07:43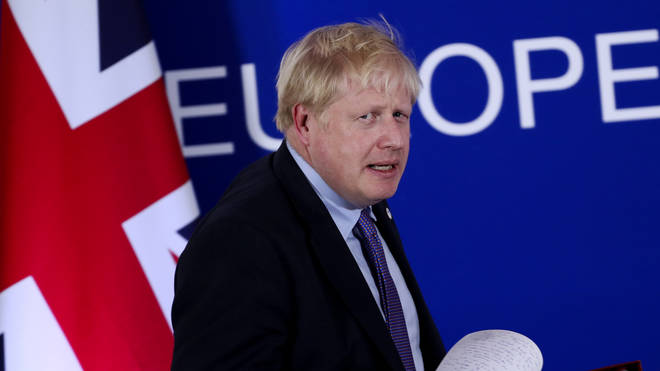 MPs will decide whether to approve Boris Johnson's Brexit deal today but the vote is on a knife-edge with MPs plotting to delay the PM's meaningful vote.
Opposition parties have come out against the agreement Mr Johnson secured with Brussels, raising concerns about workers' rights and the environment.
But an amendment to the Prime Ministers motion has been tabled by former Tory MP, Oliver Letwin which threatens to withhold MPs' approval until the full legislation to implement the deal is put into law.
Labour is expected to back the amendment, but it will be down to John Bercow the Commons Speaker to decide which amendments are selected for debate.
The Letwin Amendment is designed to avoid no-deal Brexit by forcing Mr Johnson to request an extension to the UK's exit date beyond the Halloween deadline and could delay the meaningful vote for several weeks.
Tim Shipman, the Sunday Time Political Editor said a Downing Street source told him if the Letwin amendment passed then Government Whips will "send everyone home."
On Friday night Boris Johnson pulled out all the stops to try and secure the 320 votes he will need to get the deal over the line.
Writing in The Sun, Mr Johnson said: "Today can be the day we get Brexit done.
"There have been any number of false dawns. Deadlines for our departure have come and gone.
"I ask everyone to cast their mind forward to the end of today - and imagine what it could be like if the new Brexit deal has been approved.
"In less than two weeks, on October 31, we would be out of the EU.
"A difficult, divisive and - yes - painful chapter in our history would be at an end."
An amendment rejecting a no-deal Brexit and seeking a second referendum has been tabled to the Government's Brexit motion.
Proposers of the amendment include Labour's Peter Kyle and Phil Wilson, Independent Dominic Grieve, Liberal Democrat leader Jo Swinson and Plaid Cymru Westminster leader Liz Saville Roberts.
It reads: "Leave out from 'House' to end and add 'rejects leaving the European Union without a deal and believes that any final decision on the future relationship between the United Kingdom and the European Union should be subject to a confirmatory referendum before exit day'."
The House of Commons will begin sitting at 9.30am - in its first meeting on a Saturday since 1982 to vote on it.
Votes are expected to start at around 2:30pm.
Outside of Parliament, hundreds of thousands of protesters are expected to descend on central London tomorrow for a march in support of a second Brexit referendum.
The People's Vote march is expected to cause widespread disruption to the city in what the campaign group promises it will be "one of the largest protest marches Britain has ever seen".
Protesters will gather at Park Lane at 12pm and walk along Hyde Park across to Green Park and into Pall Mall.
Eventually, marchers will make their way to Whitehall where they will proceed towards Parliament Square, where key political figures will be speaking.