Bristol diesel car ban: residents share their concerns over proposal
5 November 2019, 15:04
Bristol residents have expressed their concerns about a proposed ban on diesel cars in the city centre, saying they believe it could make pollution worse elsewhere.
The city council is hoping to prohibit diesel vehicles from entering a central area of the city between 7am and 3pm every day.
The plan recommends Bristol bring in a small area diesel ban for all vehicles alongside a charging zone for non-compliant commercial vehicles such as buses, taxis and HGVs.
There is also a plan to launch a car scrappage scheme to help diesel car owners buy a vehicle which complies with Government clean air standards.
Locals have said they can "understand" the proposal but said it could be difficult to work round because of poor public transport in the city.
One resident said: "I think it's a good idea, but I think people will find ways to get around it and clog up some of the smaller roads and the rat runs that go through and around the centre.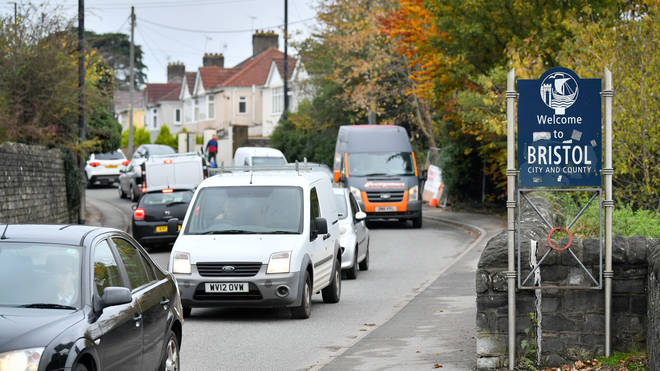 "My husband has a diesel car and he drives every other week to work in Clifton, so he'll just find another route around it.
"I think it'll make pollution worse in smaller areas, like near schools which people might have to go past, and I think it'll make that worse.
"Ideally, I think it's a good idea, but I think it could make the problem worse.
"I think what the council need to look at is the public transport, they need to make that better.
"I live in south Bristol and there's literally one bus that goes into the centre so I always drive because the bus service is useless – it's always late, there's just one, there aren't any other options – and that makes us drive.
"If the public transport was better, I think you'd have less traffic coming into Bristol."
The public will be able to give their views on the two options as part of a six-week public consultation launching on July 1.
Another local added: "I understand that Bristol's got quite high air pollution and at least the ban is not all day, so lorries can still do deliveries.
"It's not a complete ban, so people can still work around it, but I imagine the time they're banning it is to reduce the overall level of pollution so it doesn't go over EU limits - I don't know that much about it.
"I don't have a car, I understand that people need to take their cars to work and the government have been encouraging people to have diesel cars for a long time so I do understand that there will be a lot of frustration around this."