Campaigners create 'plastic wave' with unwanted inflatables left at campsites
9 October 2019, 21:43
A group of environmental campaigners have created an art installation using a mountain of plastic inflatables left by campers over one summer.
Last week was bodyboards this week we cast our intention on inflatables..
The Plastic Free North Devon team, along with 30 local children from schools across North Devon, created a huge piece of artwork on the sand from broken or abandoned inflatable plastic lilos and toys.
Seven campsites in Croyde, Devon agreed to take part and collected, what the group have described as, "a lot more" than they were expecting.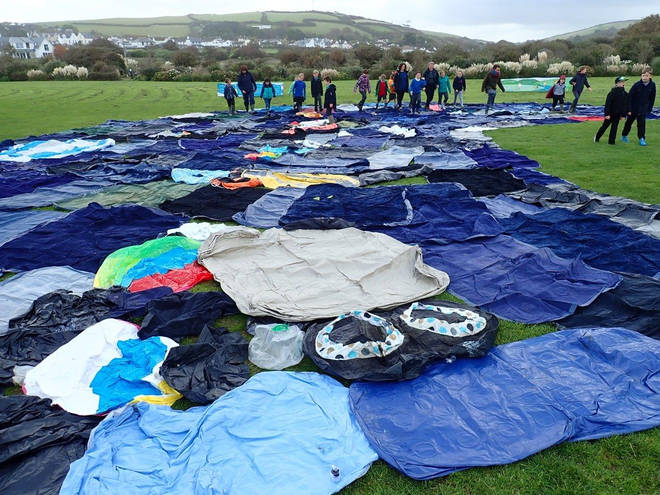 A spokesperson said: "We expected to find inflatable unicorns, rings and dinghies, but actually we received huge numbers of blow-up camping mattresses. We collected over 250 in just 10 weeks. There are over 12,000 campsites in the UK which are more than likely experiencing the same sort of waste which could mean 500,000+ are being ditched every year!
The plastic waste will be picked up by local business Wyatt & Jack to create sustainable bags and accessories from the upcycled PVC as part of their 'inflatable amnesty'.
Watch the video at the top of the page to see the Global's Newsroom video report.