Coronavirus: Are schools closing? When will they close? What does this mean for exams?
16 March 2020, 18:48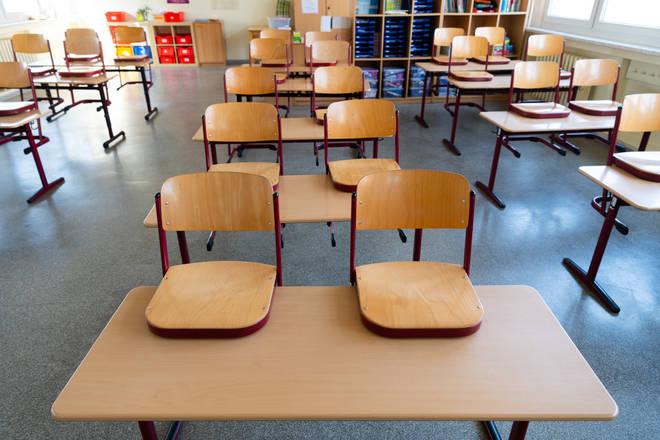 Schools in the UK are closing at the end of the week in a bid to tackle coronavirus - and it is unclear when they will be opened again.
Boris Johnson said schools will close their gates on Friday "until further notice" to suppress the peak of the coronavirus epidemic.
The Prime Minister added that "exams will not take place as planned in May and June".
Are English schools closing?
Boris Johnson announced that schools in England will close once the gates close on Friday, due to the social distancing measures announced by the Government.
Schools will only remain open for children of key workers - police officers, NHS workers and delivery drivers who need to go to work.
What is the situation in Ireland?
All schools in Ireland have closed until March 31st to help prevent any further spread of coronavirus.
How long could schools be closed for?
The government has not yet made it clear how long schools could be closed for and said this is still "under review".
Scottish officials suggested the schools could remain closed for six months until September.
However, in Italy schools have now been closed for three weeks.
What could happen with GCSEs and A-Levels?
The Prime Minister confirmed that schools will close once the gates close on Friday until further notice and that GCSEs and A-Levels will not take place in May and June.
Education Secretary Gavin Williamson told the House of Commons: "I can confirm that we will not go ahead with assessments or exams and that we will not be publishing performance tables for this academic year.
"We will work with the sector and Ofqual to ensure that children get the qualifications that they need.
"My department is working closely with local authorities, representatives of early years schools and headteachers, regional schools, commissioners and bodies such as Ofsted and Ofqual about how to deliver this change as effectively as possible.
"And we will do whatever is necessary to support local authorities, schools and teachers through the weeks and months ahead."
Former chief examiner Tony Breslin had previously told LBC: "The first thing we need is to create certainty for parents, children and teachers," stressing that for the exam season "we're talking about postponement rather than cancellation."
He added that we need a system-wide solution as opposed to educational institutions making decisions individually.
To avoid schedules clogging, the examinations expert claimed that "the solution lies in moving the sitting of A-Levels from the beginning of June to the beginning of July" and then delay the start of the university year by four weeks.
Mr. Breslin continued that GCSEs could even be pushed back to the beginning of September because they generally are not the end of school exams in the way that they used to be.