Coronavirus: Brits told to cancel holidays 'indefinitely' as Foreign Office changes travel advice
6 April 2020, 12:00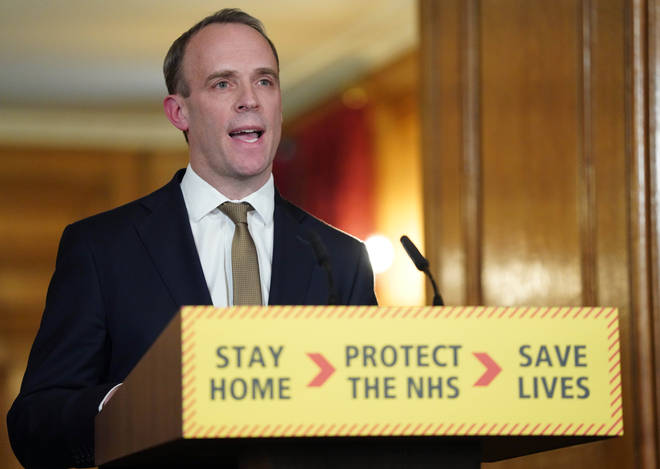 Brits have been told to avoid going abroad "indefinitely" after the Foreign Office changed its travel advice surrounding the coronavirus pandemic.
Government advice initially advised on 17 March that the recommended against "all but essential travel" for at least 30 days while the globe comes to terms with Covid-19.
But this advice has now been extended "indefinitely".
The foreign office announced the change in advice on its Twitter page.
A spokesperson tweeted: "Travel update: The Foreign Office indefinitely advises against all non-essential global travel".
A video was also attached which said: "We now advise against all non-essential global travel – indefinitely. The situation is changing rapidly.
"Travellers could face severe disruption and be unable to return to the UK."
For all the lastest news on coronavirus, follow our live blog
There has been no official advice on which specific destinations should be avoided.
The FCO website says: "Sometimes we say that only essential travel is advised. Whether travel is essential or not is your own decision.
"You may have urgent family or business commitments to attend to. Circumstances differ from person to person. Only you can make an informed decision based on the risks."
READ MORE: Chinese Covid-19 disinformation campaign has 'cost lives' MPs claim
READ MORE: Parks urged not to closed unless it is 'impossible' to maintain social distancing
READ MORE: Bronx Zoo tiger diagnosed with coronavirus after developing dry cough
Anyone who lives in the UK and is currently travelling abroad is "strongly" advised to return home now.
But what if you already have a holiday booked which you have paid for?
Travel editor for the Independent Simon Calder told LBC's Shelagh Fogerty the situation was "absolutely boggling."
He said: "It's put everybody in a really difficult position.
"Any holiday maker with any trip booked can reasonably get in touch with their holiday company and say, 'The government says I can't travel, can I please have my money back now.'
"But equally travel companies can say this could be lifted at any moment because there's no end date on it so of course you can't have your money back.
"It's just absolutely boggling."
Your travel company or airline should be in touch to talk about what options you have; this could be to change the date, or getting vouchers or credit towards your next holiday.
If your trip is cancelled, you should be entitled to a refund if you so wish - so it will be worth getting in touch with who you booked with.
Companies are prioritising customers who are due to travel soon, so it may take longer than usual to get in touch with them due to the high demand.
A spokesperson for UK travel trade association Abta said: "Although the advice has now changed for an indefinite period, this is now in essence the same as any 'all but essential' travel advice and it could be removed at any time.
"As such there is no change to the advice for members and customers in this regard. Travel companies can still look at imminent departures and decide how far in advance they will begin to offer alternative arrangements/refunds or equivalent options."