Firefighters called after sausage dog got stuck up tree
1 November 2019, 19:43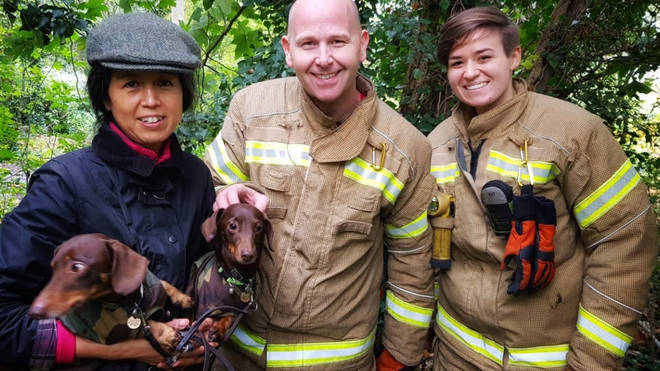 Firefighters were forced to rescue a sausage dog after he got stuck up a tree in east London.
Linus the dachshund was off the lead in Wanstead Park last Friday when he clambered up a tall tree.
But the unlucky pooch was unable to get back to safe ground, and his owner couldn't reach him.
A fire crew from Ilford fire station attended and used a short extension ladder to bring him back down to the ground.
A London Fire Brigade spokesperson said: "We would always urge people to contact the RSPCA if they see an animal stuck or in distress.
"If the RSPCA require our assistance, they will call us and we are happy to assist with our specialist equipment."
The Brigade was called at 3.50pm and the incident was over for firefighters at 5pm.
One fire engine attended the scene.