World leaders are acting like children: Greta Thunberg makes defiant speech to thousands at Bristol climate strike
28 February 2020, 12:41
Greta Thunberg declared that "world leaders are behaving like children" in a defiant speech to thousands of young people in Bristol today.
Huge crowds braved the rain on College Green in the city centre as lecture halls and classrooms emptied for the latest Bristol Youth Strike 4 Climate.
Met with roaring cheers and chants of "Greta, Greta, Greta", the 17-year-old Swedish eco activist lamented world leaders for alleged inaction on climate change in a defiant message hitting back at her critics.
"I will not be silenced while the world is on fire. Will you?," she asked the crowd.
"World leaders are behaving like children, so it falls on us to be the adults in the room. It should not be this way - we should not be the ones who will have to lead on this and tell the uncomfortable truth.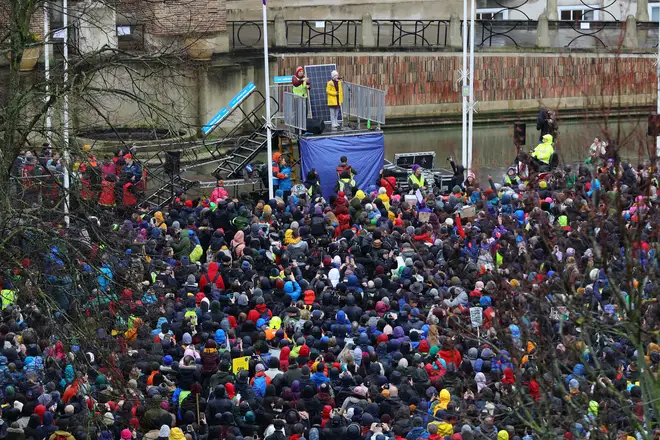 "Once again, they sweep their mess under the rug for us young people, for their children, to clean up for them."
She added, to loud cheers: "We are being betrayed by those in power and they are failing us, but we will not back down.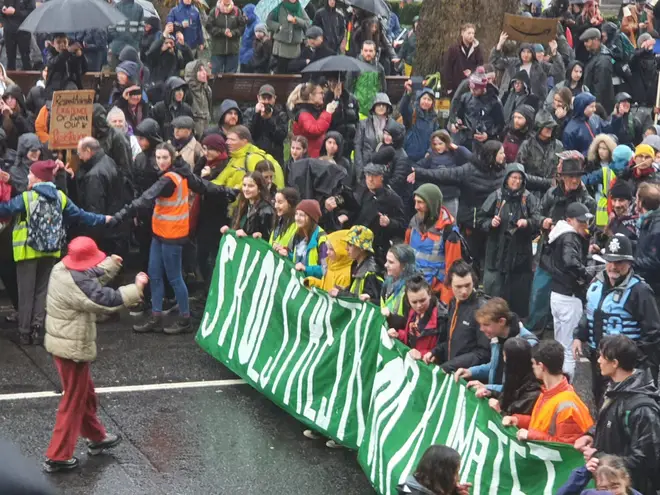 "And if you feel threatened by that, then I have some very bad news for you, because we will not be silenced and we are the change and change is coming whether you like it or not."
She also joined protesters on a march through the city.