Elderly Brit and his wife abducted by gunmen in Philippines
4 October 2019, 22:27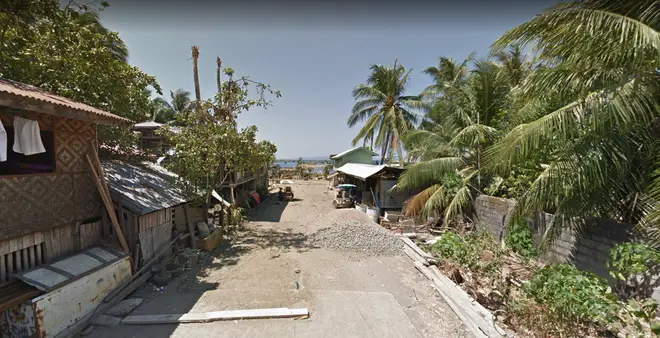 An elderly British man and his Filipina wife were abducted from a beach resort in the southern Philippines by at least four gunmen.
The man, believed to be 70, and his wife were dragged into a motorboat by unidentified abductors armed with pistols at around 6:50pm local time on Friday, according to Captain Clint Antipala of the Philippines' Army.
Local police said the suspects took the couple from a hut at dusk whilst staying in Tukuran town in Zamboanga del Sur province.
The couple were taken away in two boats which fled the scene in different directions, with several young men in a nearby bar witnessing the abduction.
Maria Leah Chiong, 45, a close friend of the couple, told Global's Newsroom: "They are known to me being friendly, humble and helpful. Please let's pray for their safe release from the hands of the abductors."
The woman's daughter called for people's prayers on Twitter and urged others to stay safe.
Captain Nur Mahadi of the Tukuran police said it was unclear whether the couple were separated from each other as they were taken.
Police spokesman Jairus delos Reyes confirmed a search was underway for the culprits and the couple who reportedly own two schools and a home in the resort from which they were taken.
Hello guys. I really don't know how to say this but my mom's friend and her husband were kidnapped on 6pm earlier at Tukuran and your prayers would be very much helpful. Thank you all so much. God bless and stay safe everyone 😢

— Hannah Shane S. Chiong (@HannahChiongx) October 4, 2019
No group has claimed responsibility for the incident, however local police are considering a "personal grudge" as the motive, CNN reports.
Kidnappings in the southern Philippines by militants and other armed groups demanding a ransom has deterred tourism, trade and investment in the area.
Poorly guarded rural areas in remote towns and villages are particularly vulnerable to such attacks.
Groups such as Abu Sayyaf have been targeted by military offensives which has reduced the number of abductions in recent years.
Authorities are also trying to verify the reported abductions of three Indonesian fishermen last week off Malaysia's Sabah state on northern Borneo island.
This is near the sea border with the southern Philippines where Abu Sayyaf gunmen have staged kidnappings in the past, sparking a regional security alarm.
The Foreign Office were approached for comment.