Almost half of Brits disagree with Huawei helping to roll out 5G technology
28 January 2020, 14:45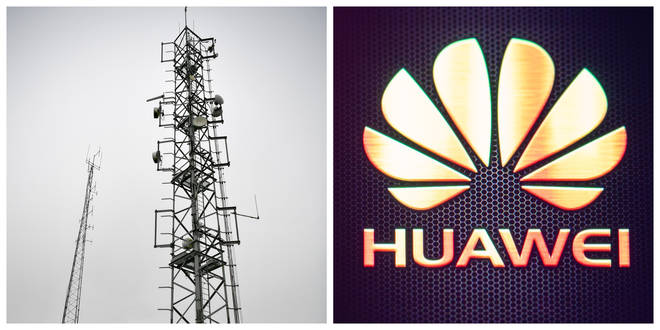 Almost half of Brits disagree with the Government working with Chinese tech giant Huawei to roll out 5G technology across the UK, according to a new survey.
It was announced on Tuesday that the state-subsidised company will build "non-core" elements of the new mobile internet infrastructure.
Boris Johnson said that "high-risk vendors" would be excluded from sensitive parts of the network, but it has still prompted controversy from those who believe the company should be blocked on the grounds of national security.
Analysis: the political problem of Huawei
In a new survey conducted by YouGov, 43 per cent of Brits said they disagreed with the UK using the Chinese company to build the new network, with just 14 per cent agreeing.
43 per cent of the 1,959 adults asked were unsure of the decision.
Over the weekend US Secretary of State Mike Pompeo warned Britain's sovereignty was at risk if Huawei was allowed to be part of the UK's 5G process.
Polling run by YouGov last year showed that Huawei mistrust is well entrenched in the British public.
Only 10 per cent of people said the brand was one they trusted, while over half of UK businesses would have reservations over using Huawei systems and communications practices in their business.
Trust in the company has also been deteriorating – in December 2018, 13 per cent said they'd never choose the brand, which rose to 22 per cent by June last year.
The implementation of 5G is expected to bring with it download speeds 10 times faster than what 4G currently offers.
Ciaran Martin, the Chief Executive of the National Cyber Security Centre, said: "This package will ensure that the UK has a very strong, practical and technically sound framework for digital security in the years ahead.
"The National Cyber Security Centre has issued advice to telecoms network operators to help with the industry rollout of 5G and full-fibre networks in line with the government's objectives.
"High-risk vendors have never been – and never will be – in our most sensitive networks.
"Taken together these measures add up to a very strong framework for digital security."