Huawei executive insists 'we're not Chinese spies'
29 January 2020, 11:46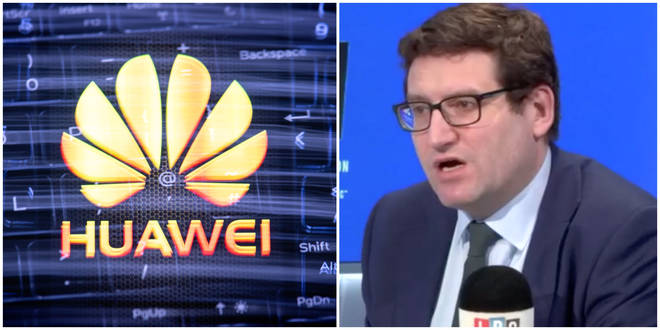 The communications director of Huawei has insisted "we're not Chinese spies" in the wake of the company being granted "limited access" to the roll out of 5G across the UK.
Senior politicians have expressed concerns about the company being given access to the infrastructure of the technology due to a Chinese law which would compel companies to give the Government certain information.
But Ed Brewster told LBC's Nick Ferrari that this law had been mischaracterised.
He said: "This law is quite similar to the laws enacted in other countries around legal intercepts - so this issue around companies requesting companies to supply data on citizens.
"That's our interpretation of the law. We've had independent law firms look at it and they've also agreed with that.
"The point here is that we sell our equipment to our customers, the telecoms operators. They own and operate it. We cannot provide any access to that equipment subsequently or access that equipment subsequently without the permission of our customers.
"To do so would be in breach of our contract with our customers and in breach of UK law. In 30 years of operating, in 20 years in Europe, in 15 years in the UK, there's never been any evidence that any of our kit has ever been used in that way.
"We're a Chinese company, yes. But we're not Chinese spies. We supply telecoms network equipment."
The decision to open the door to the Chinese tech giant by Boris Johnson was met with disappointment by US officials and senior Tories.
Former Tory leader Sir Iain Duncan Smith led the criticism accused him of ignoring warnings from security allies such as the US, saying that "even Vietnam does not want Huawei".
And ex-cabinet minister David David accused the Government of preparing to "accept a bribe" from the Chinese state.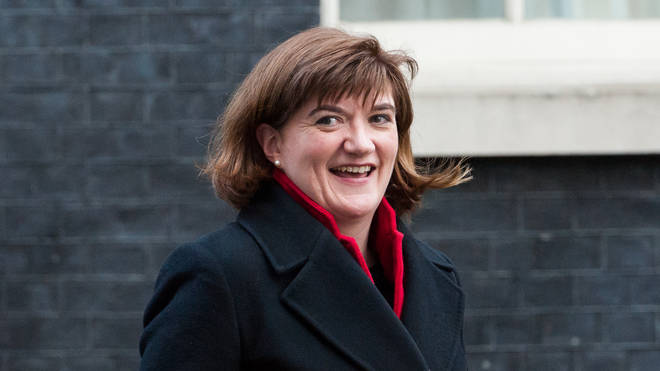 Tom Tugendhat, a Conservative MP who is campaigning for re-election as foreign affairs committee chairman, said it would be "near impossible" to bar Huawei's 5G equipment from "sensitive geographic locations", as is claimed by the government.
However, Culture Secretary Baroness Morgan defended the move, while admitting Huawei is a "high risk" vendor becuase it is a Chinese company.
She told LBC: "Actually, what we don't want to be is to be reliant on any one vendor or provider.
"We are very clear-eyed about the fact Huawei, we do deem them to be a high-risk vendor because of the fact they're Chinese and the rules and regulations they are subject to in China."
She also claimed the UK "knows more about Huawei" than any other country as the company has been providing telecoms equipment for over a decade and they have already been involved in the roll-out of 4G.
But the longevity of the companies involvement was brought into question, with Ms Morgan claiming the government does "not want to be reliant on any one vendor or provider."
She added: "It's about resilience. The other two providers are Nokia and Ericsson. I think we all want when we are connected, using our phones and broadband, we don't want it to go down."