Huge flames and 'explosions' seen in Middlesborough as scrapyard catches fire
30 September 2019, 15:17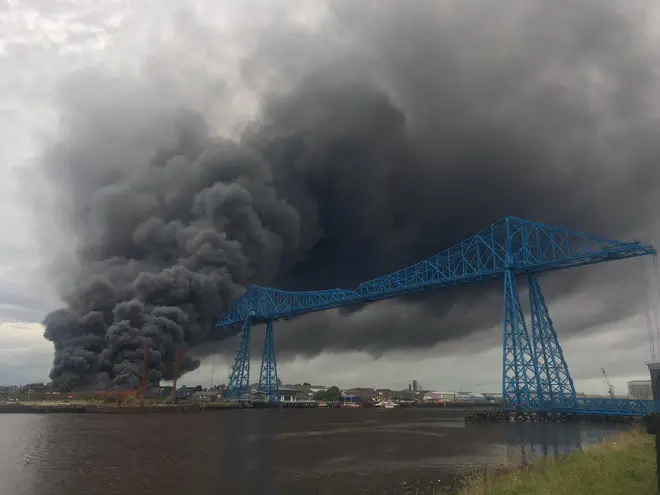 A scrap yard in Middlesborough has been engulfed in flames, sending huge plumes of smoke into the air.
Explosions have reportedly been heard at the blaze, which is believed to be near Middlesborough College on Vulcan Street.
Roads near to the scene have been closed by police whilst firefighters attempt to put out the fire.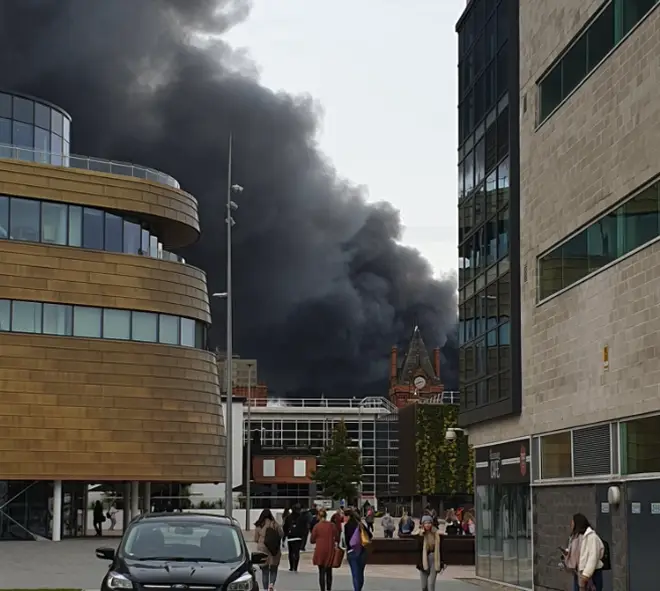 The owner of the scrapyard, Zafar Quyoom, told Teesside Live: "It's my yard, it's a garage that's on fire. We had loads of calls from people telling us it was on fire.
"Half of my yard is destroyed at the moment. There are about 10 fire engines here and police. All the roads are closed off."
Locals have been tweeting images of smoke from the fire, which is spreading across the town, but have also sighted a ring of smoke coming from the scrapyard.
Cleveland Fire and Rescue Service has advised residents near the fire to stay indoors and close their doors and windows.
They tweeted: "We are still in attendance with 6 fire engines, we will be dealing with the incident for the next few hours.
The wind is blowing smoke westerly. We are advising people in to stay indoors and keep windows and doors closed. Avoid the area if possible."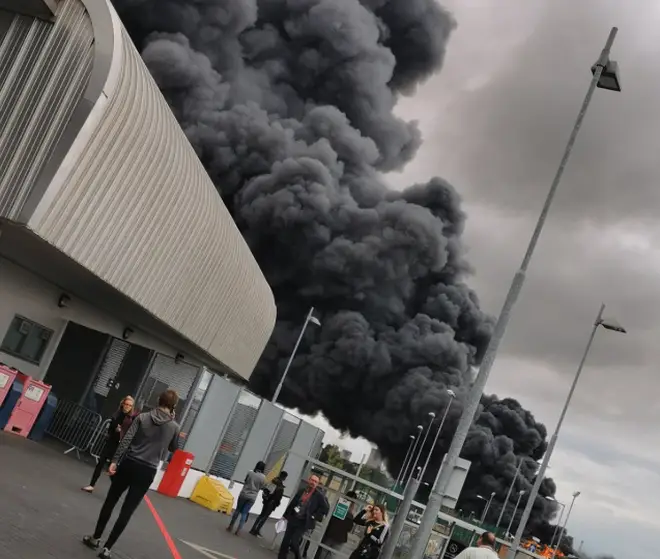 More to follow...