Jeremy Corbyn Says Labour Will Not Accept A No-Deal Brexit
20 August 2018, 13:42 | Updated: 20 August 2018, 17:01
Jeremy Corbyn has told LBC a no-deal Brexit would be "unacceptable" and Labour MPs would not allow it to happen.
The Labour leader, who is on a four-day working tour of Scotland, said his party wanted a "serious relationship with Europe that protects jobs" post-Brexit.
He was speaking after Labour peer Lord Adonis warned the party is "finished" if it still backs leaving the EU at the next election.
A new poll suggests Labour's support relies heavily on Remain votes who could switch to the Lib Dems unless the party's stance on Brexit changes.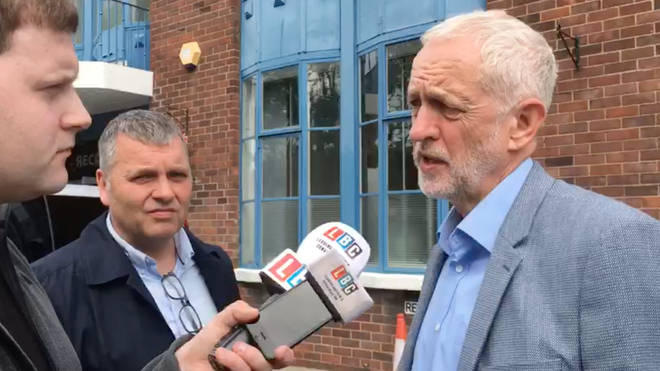 But, Mr Corbyn played down the survey, telling LBC: "The Labour Party has been around for more than a century and the Labour Party is very big and very strong.
"We are determined to achieve an economic relationship with Europe which gives us tariff-free access to the European market and also the appropriate customs arrangements that go with it."
Asked about the prospect of a no-deal Brexit, the Labour leader continued: "It would be completely unacceptable.
"If there's no deal then you're looking at a cliff edge, there has to be an agreement, there has to be a transition period.
"We will use our position in parliament to make sure there is an agreement."