Liberal Democrats pledge to cancel Brexit if they win election
15 September 2019, 14:01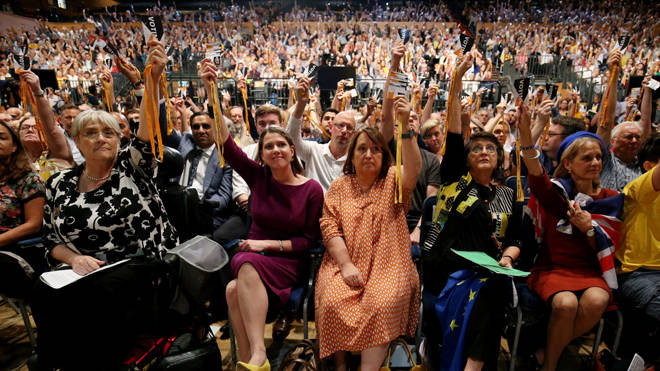 The Liberal Democrats have voted to cancel Brexit if they come to power at the next general election.
Members voted overwhelmingly in support of the policy at their party conference, with leader Jo Swinson saying they have become the "stop Brexit party".
Chuka Umunna, giving his first conference speech as a Lib Dem, said it would give the party a "clear unequivocal position".
Jo Swinson said: "Everybody can see we are stuck, that Brexit is in a mess. There needs to be a way out of that.
"We have argued that a specific Brexit deal should be put to a public vote to give clarity.
"But if we end up at a general election then I think we need to be straight forward with people and give them the option for all this Brexit chaos to stop.
"I think people want parties to be straight-forward with where they stand. I recognise that not everyone agrees with the Lib Dems on this.
"(But) it is genuinely what we think is right for the country."
But Niall Hodson, a Lib Dem councillor in Sunderland, which voted heavily for Brexit, warned the strategy could be seen as absolutist and seemed to be aimed at "piling up more and more remain votes in London" rather than expanding the party into new areas.
The move comes after the party gained another new MP as the former Conservative universities minister Sam Gyimah, one of the 21 Tories ejected from the party for rebelling in a Commons vote, announced he was joining the Lib Dems.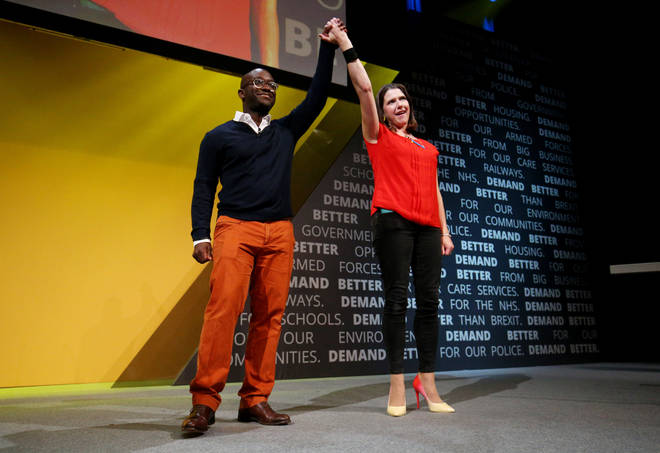 Speaking to Sky News, he said it "became very clear" during the Tory leadership contest which he stood in that there were not enough moderate MPs left in the party.
He was later sacked for rebelling to vote take a no-deal Brexit off the table.
"It has done something unprecedented - it has withdrawn the whip from moderate MPs," the East Surrey MP said.
"The stark reality is that I had to face up to the fact that the Tory Party is in a different place."If I want to stand up for liberal values, then the Conservative Party is no longer the place to do that."
MPs passed a law this month that forces the Prime Minister to seek an extension to the Brexit deadline from the EU if a deal isn't agreed by 19 October - two days after a key EU summit.
Boris Johnson said he would rather be "dead in a ditch" that ask for a delay, saying the UK will leave the EU at the end of next month "whatever happens".
Mr Johnson is due to meet European Commission president Jean-Claude Juncker in Luxembourg this week.