London Mayor Sadiq Khan criticises "arrogance" of politicians' Grenfell remarks
7 November 2019, 11:52
Sadiq Khan has criticised the "arrogance" shown by politicians who made remarks after the publication of phase one of the public inquiry into the Grenfell Tower disaster.
Speaking about the publication of the Grenfell inquiry, Mr Khan told LBC's James O'Brien that certain individuals' remarks "frankly beggars belief".
Presenter James O'Brien said Conservative Chairman James Cleverly had acknowledged that "huge distress" had been caused by Jacob Rees-Mogg's remarks.
In response the Mayor of London said: "If an apology is genuine and sincere then I think that's fine. What the public don't like is politicians who apologise because they've been advised to do so by spin doctors."
Speaking about what he called the "arrogance and detachment" of politicians, he said in the case of the "biggest single catastrophe we've seen in many many decades, if not the last century, that sort of arrogance after the publication of phase one of the public inquiry frankly beggars belief."
Mr Khan paid tribute to praised families of the bereaved who had been campaigning ahead of the inquiry, "at a time when they should be grieving".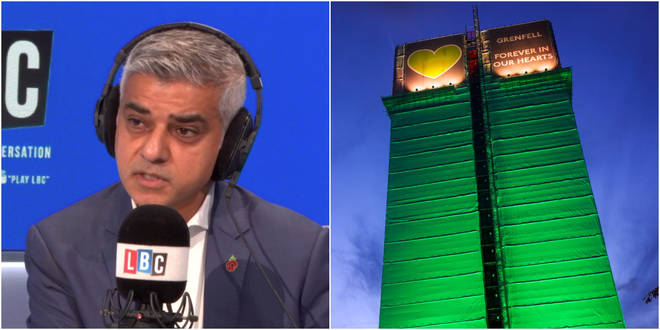 Speaking about the inquiry itself, he said it was clear there were "institutional failures of the London fire brigade which meant the response wasn't good enough".
Mr Khan said his personal view is that the inquiry was done "the wrong way round".
He said he would have preferred to have seen "phase two before phase one" meaning a judge should have looked into the construction, refurbishment and maintenance before the emergency response.
Mr Khan says given the inquiry was not carried out this way, he is worried the big concerns residents and bereaved families have "haven't yet been answered" and it will be "at least two years before they're properly addressed."
The Mayor of London acknowledged the need for "change in relation to the response of emergency services to a fire like this."