Main parties announce pledges to veterans on Remembrance Sunday
10 November 2019, 19:38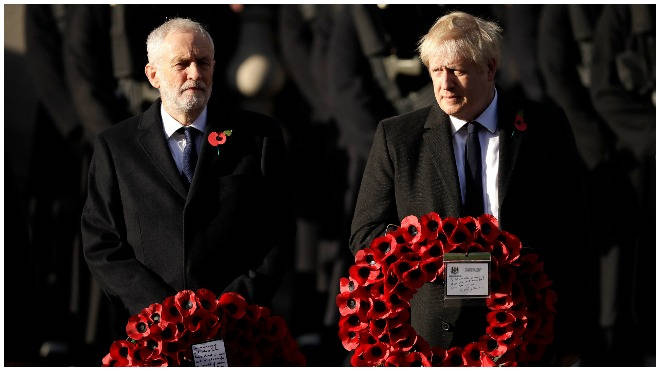 Both the main parties have set out their plans to win the support of armed forces veterans in the UK.
Labour reiterated their ambitious reforms, first announced in June, to the way veterans and their families are housed calling for an end to reliance on private rented sector.
The party have also pledged to make school admissions easier for veterans whose children regularly move schools, alongside the creation of public body to "give a voice" to service men and women.
Meanwhile, the Conservatives say they will extend the HM Forces railcard to veterans and their family members who are not eligible for other railcards.
Transport Secretary Grant Shapps said the railcard would support up to 700,000 former Armed Forces personnel and claims the move will save veterans and their families hundreds of pounds a year.
Mr Shapps said: "We owe a debt to the men and women who've served our country.
"This railcard will support veterans who don't already qualify for senior or disabled people's railcards to make the most of the opportunities available after their service, whether employment or strengthening links with friends and family."
The promises come on Remembrance day, where political leaders paid their respects at the traditional wreath-laying service at the Cenotaph.