Number Of Rescues Of Morbidly Obese People By Firefighters Has DOUBLED In Five Years
5 September 2018, 08:58 | Updated: 5 September 2018, 12:36
LBC has learned the number of times firefighters have been called to rescue morbidly obese people has more than doubled in the past five years.
Figures show crews across the UK are called out to lift or free trapped overweight people more than three times every day.
In the last year there were 1,231 such callouts, up from just 513 five years ago.
Many call outs involve supporting paramedics or the health service, lifting people into ambulances, moving someone after a fall, when they can't get up from the floor or even out of bed.
Some rescues also involve complex locations. One of the rescues was "shoplifter in sewer near petrol station".
This drive in demand also means fire services have been spending thousands of pounds on special rescue equipment, like slings, pulleys and moving sheets, as well as on bariatric dummies for training purposes.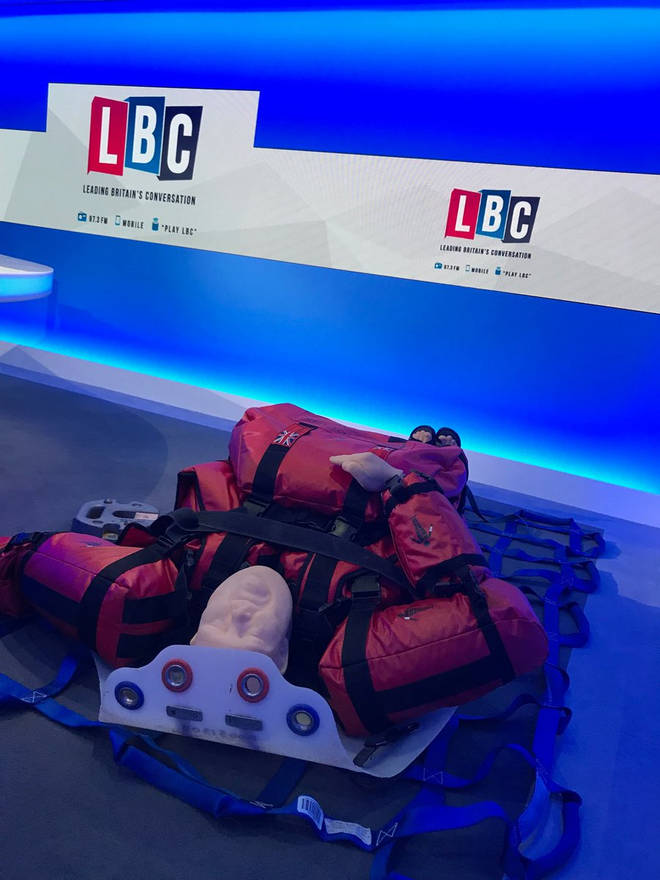 This is Barry - he's a 26 stone bariatric dummy which the fire service is using to train firefighters on rescuing morbidly obese people.
For example, Cambridgeshire spent since 2016 £21,688.15 on 28 bariatric strap kits, one training dummy and 23 bariatric kits.
Chris Jarret, the retired police officer, who designed Barry told LBC that he came up with the idea after being in a situation when
"I was nearly in a position when I had to give a guy first aid. He had difficulty breathing, he nearly collapsed. Fortunately he recovered, but it made me wonder how the emergency services cope with obese people."
Nick Ferrari challenged LBC reporter Rachael Venables to recruit a team from the station to try to move Barry out of the studio - could they do it?
The video of the rescue will be here shortly.