Nigel Farage says Johnson's new deal is 'Brexit in name only'
17 October 2019, 16:18
Nigel Farage has said Boris Johnson's new deal with the EU makes him "somewhat suspicious" and is "Brexit in name only".
Reacting in the hours after the fresh agreement was announced, the Brexit Party leader said it means the UK is "sort of" leaving the EU - if Parliament passes it on Saturday.
Speaking on LBC he said: "They say we're leaving, well we sort of are maybe, if Parliament votes for it. Mr Juncker's happy, Mr Tusk's happy, Monsieur Barnier's happy, Macron's happy, Merkel's happy.
"All this makes me somewhat suspicious."
Speaking ahead of his radio show this evening, Mr Farage said Mr Johnson's "great success" was securing the UK's exit from the Customs Union.
However, he criticised the replacement of the controversial backstop, saying it puts a "regulatory border" between the United Kingdom and Northern Ireland.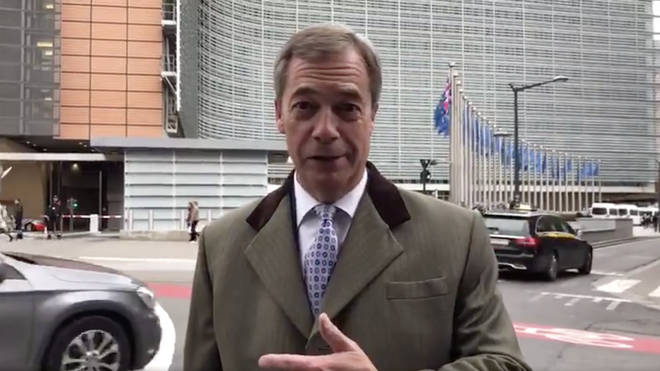 He continued: "Monsieur Barnier has been explicit for any future trade agreement means that we will have to surrender our fisheries and whats more have regulatory alignment on employment law, on environmental law and taxation.
"This is Brexit in name only, if the House of Commons agrees with it which I don't think it will."
Earlier this afternoon, Mr Farage also said he would "prefer" asking for an extension rather than accepting a deal that is "frankly very bad."
He added: " Would I rather accept a new European treaty that is frankly very bad for us? Or would I prefer for us to have an extension and a general election? I would always prefer the latter option."
Mr Johnson faces an uphill battle to get the new deal through the House of Commons during a weekend session on Saturday.
The DUP - Mr Johnson's key allies in the Commons - have confirmed they will not be supporting the deal.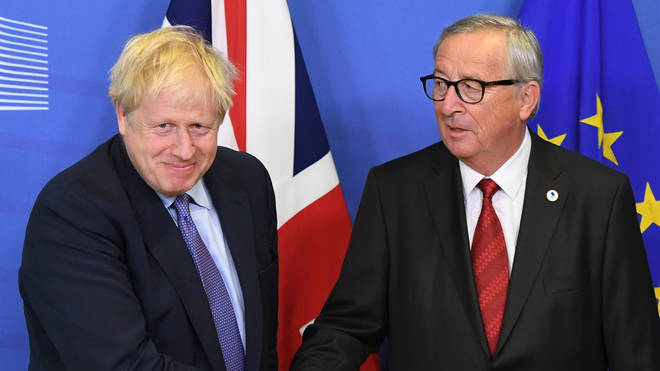 Their announcement has further fuelled speculation the deal will not be able to scrape the number of votes needed to pass.
Labour leader Jeremy Corbyn also ripped into the updated agreement, calling it "even worse" than Theresa May's which was rejected three times by Parliament.
Mr Johnson needs a minimum of 320 MPs to vote in his favour to ensure the deal passes through the Commons.
But after sacking 21 Tory rebels from the party and dealing with a wave of defections, Mr Johnson now has a deficit of 45 representatives.
Even if every available Tory MP votes in his favour it would only mean he has secured 285 votes - and the most Theresa May ever achieved was 279.