Pickle the pig hogs limelight by delaying emergency railway repairs
13 November 2019, 22:38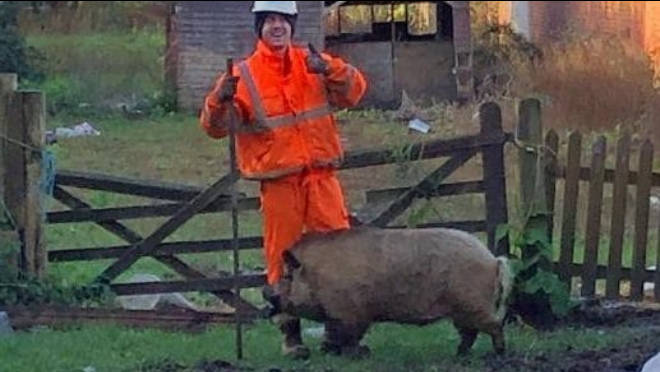 A pig named Pickle sowed travel havoc on Wednesday by delaying engineering work on a burst water main along a railway.
South Western Railway services to London Waterloo faced severe delays on Wednesday morning due to a burst water main near the line between Surbiton and Wimbledon.
Engineers were called to a field to repair the railway damage but were stopped in their tracks by the unusual culprit.
Pickle made a pig's ear of clearing the way for the repairmen as the "startled" animal blocked the team from reaching the damaged pipe.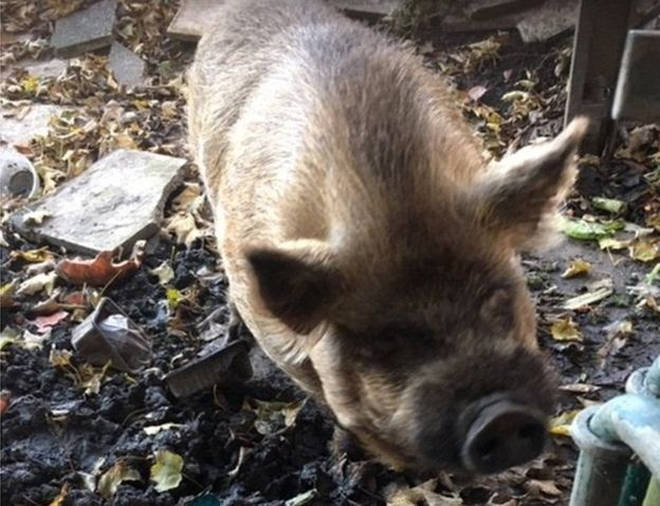 Thames Water engineers had to wait for access to the field until the little porker was distracted . . . by a packet of crisps.
The water company confirmed the incident did not cause its workers any particular problems.
It is not clear which flavour of crisps were used to lure Pickle away.
The damaged water main led to flooding on the train tracks and the damaging of signalling equipment, meaning a limited service was in place on the line.
Network Rail inspected the embankment and eventually reopened all tracks.
Thames Water said engineers "were quickly on site" to deal with the burst pipe, but were unable to initially carry out the repair because of Pickle's reaction.
A spokesperson said the animal "wasn't particularly angry or aggressive" but "startled that we were in his field."