Police Confirm Amesbury Pair Exposed To Novichock
4 July 2018, 22:32 | Updated: 5 July 2018, 10:01
A man and woman who were taken ill on Saturday have been exposed to the nerve agent Novichok, police have confirmed.
Downing Street has confirmed that the Home Secretary Sajid Javid will chair a meeting of the Government's Cobra emergencies committee on Thursday, after it was confirmed by police that two people in Amesbury have been exposed to the nerve agent Novichok.
Paramedics were first called to a residential address at 10:15 on Saturday 30th June where a 44-year-old woman, named locally as Dawn Sturgess, had collapsed. Paramedics were called back to the same address later that day, where a 45-year-old man, named locally as Charlie Rowley, had also fallen ill.
Police initially believed the two patients had fallen ill after taking drugs from a contaminated batch, however tests from the Porton Down laboratory confirmed the pair had been exposed to the same nerve agent used to target Sergei and Yulia Skripal in March.
Assistant Commissioner for Counter-Terrorism Neil Basu said: "There is no evidence that either the man or woman recently visited any of the sites that were decontaminated following the attempted murders of Sergei and Yulia Skripal.
"We have cornered off a number of sites in the Amesbury and Salisbury areas that we believe the two individuals visited in the period before they fell ill.
"This is a precautionary measure while we continue to investigate how they came into contact with the substance."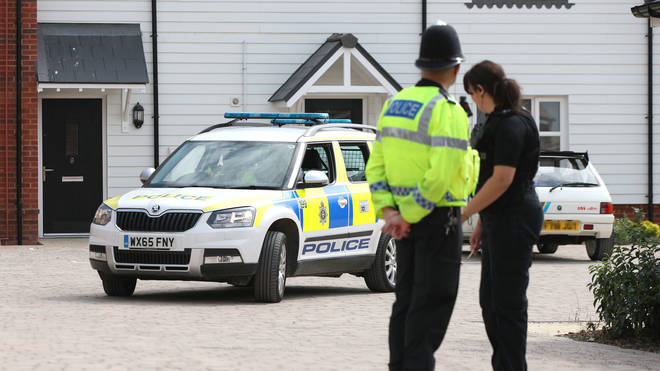 The Counter Terrorism Policing Network is leading the investigation in Amesbury, which is eight miles from the Salisbury poisoning site.
Both the man and woman are in a critical condition at Salisbury District Hospital, and both are British nationals.
Police say that they are not aware of anybody else with the same symptoms linked to this incident.
"We are not in a position to say whether the nerve agent was from the same batch that the Skripals were exposed to," said Mr Basu.
"The possibility that these two lines of investigations might be linked is clearly a line of enquiry for us.
"The investigation team, as it has done in March, continues to work closely with experts from Public Health England, who have emphasised that, based on the number of casualties affected, it is not believed that there is a significant health risk to the wider public."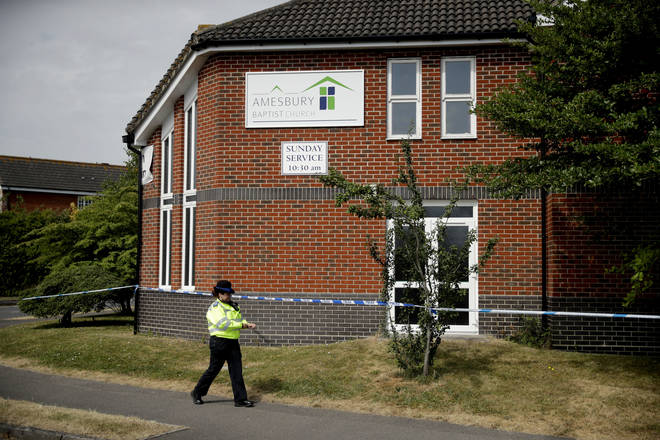 The secretary of Amesbury Baptist Church says one of the Novichok victims visited the church just hours before taking ill, and looked dishevelled and drunk.
Roy Collins told Nick Ferrari that he spoke to Charlie Rowley when he arrived at the event, and tried to offer him something to eat as he appeared drunk.
"He appeared quite dishevelled," he said.
"He was incoherent, and looked to me to be drunk so we offered hims some food to give him some strength and he accepted that readily and wondered off."
"Was he able to conduct a conversation?" Nick asked.
"Not very well," Mr Collins replied.