"He Looked Drunk": Church Secretary Saw Novichok Victim Before Taken Ill
5 July 2018, 09:06 | Updated: 5 July 2018, 09:11
The secretary of Amesbury Baptist Church says one of the Novichok victims visited the church just hours before taking ill, and looked dishevelled and drunk.
A man who fell ill after becoming exposed to the nerve agent Novichok visited a community event hosted by Amesbury Baptist Church just hours earlier.
Roy Collins told Nick Ferrari that he spoke to Charlie Rowley when he arrived at the event, and tried to offer him something to eat as he appeared drunk.
"He appeared quite dishevelled," he said.
"He was incoherent, and looked to me to be drunk so we offered hims some food to give him some strength and he accepted that readily and wondered off."
"Was he able to conduct a conversation?" Nick asked.
"Not very well," Mr Collins replied.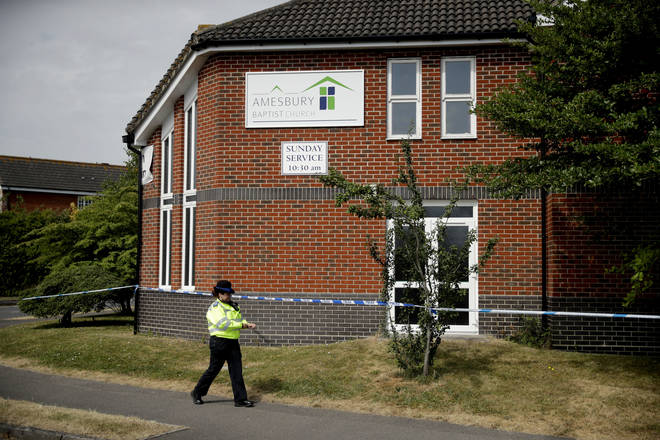 Mr Collins said that he learned of the police cordon on Wednesday when his Pastor phoned him at 6 o'clock in the morning.
"Eventually the story started to come out that there had been a couple that had been affected, but that took some time," he said.
"We are concerned that not only do we not have access to our building, and that maybe it could take longer and that's what bothers us.
"As we know from the salisbury incident some of those premises were kept away.
"We understand from the police it's precautionary only, we do not believe Charlie entered our premises as we had them locked during the period he visited us."