Police warn of rise in online child sex offences sparked by lockdown
5 May 2020, 14:06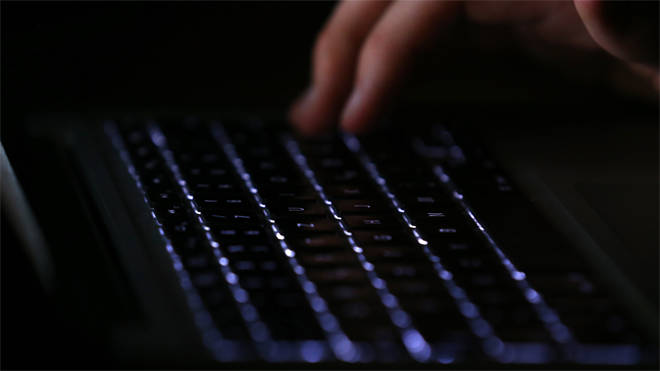 Police have made dozens of arrests of suspected paedophiles during the first month of lockdown, as detectives warn of a spike in online child abuse offences.
The Metropolitan Police have made a total of 45 arrests since March 23, when the lockdown began, linked to the making, viewing or sharing of indecent images of children, searching 68 homes and protecting 92 children.
An average of ten new investigations were launched every week by the Met's Online Child Abuse and Exploitation Unit (OCSAE) up to April 20.
Since the start of March, when the UK had 40 coronavirus cases, a total of 72 arrests and 123 search warrants were executed in London's 12 boroughs, safeguarding 132 children.
Scotland Yard said it is receiving an average of 50 reports a week from the National Crime Agency, Britain's equivalent of the FBI, which monitors indecent images on social media, with referrals also coming from police forces, education and health providers, charities and the public.
But detectives warn that a feared surge in offending during the stay-at-home restrictions could take months to show in official figures.
Detective Superintendent Helen Flanagan said: "Anyone who tries to find and/or distribute indecent images of children online should not think they will be less visible due to the lockdown - they can expect to come to police notice and face arrest, prosecution, a criminal record and possible prison time.
"Online offenders can consider themselves less harmful than 'real life' abusers as they hide behind a screen, but there is a vulnerable child at the heart of every indecent image or video and by viewing and distributing these, the abuse is repeated over and over again."
Listen & subscribe: Global Player | Apple Podcasts | Google Podcasts | Spotify
She added: "The Internet can be a great space for young people to connect, socialise and learn - but it is also used by offenders as a place to engage with children and commit serious offences – grooming, abuse, and other serious harm.
"The restrictions have led to a huge growth in Internet use, including by children doing school work or occupying themselves while parents and carers are busy - and inevitably there are a greater number of sexual predators online looking to target and groom young people."
The Met is urging parents that it is never too early to educate their children about online harms, including setting age restrictions on devices and monitoring them, and noticing changes in behaviour such as children spending more time in their rooms.
Online indecent image offences rose by 130 per cent between 2016 and 2019, standing at around 2,200 a year in 2018 and 2019.