Ryanair: Why do pilots keep striking?
5 September 2019, 10:26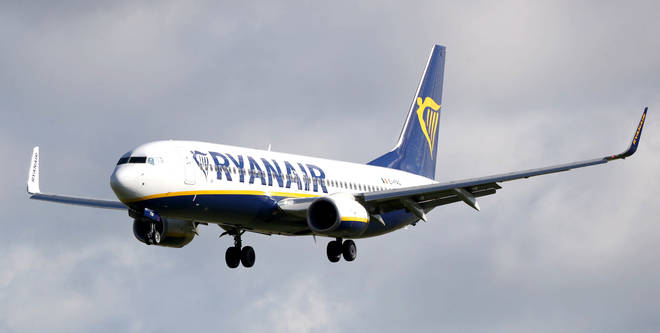 Ryanair pilots have voted to stage a new wave of strikes from 18 to 29 September, the BALPA union has announced. Here is everything you need to know about the industrial action.
When are the strikes?
British Airline Pilots Association bosses now say there will be a 48-hour walkout on 18 and 19 September, as well as 24-hour stoppages on 21, 23, 25, 27 and 29 September.
Will my flight be affected?
The airline said yesterday that it did not expect any strike-related disruptions.
Recent experience shows that when strike action was taken on 22 and 23 August, Ryanair flights continued to run as scheduled after the airline was able to use contractors and foreign crews for cover.
Strikes were also scheduled for the start of September, but the airline said yesterday that there was no any strike-related disruptions during the day,
In a post, Ryanair thanked its UK pilots who chose not to support the BALPA strikes, which the airline called "unjustified".
Ryanair has also replied to some users on social media asking if their flights this month will be affected, saying that flights are still scheduled to operate.
Hi, flights are scheduled to operate, if your flight is affected you will receive an email and a text message with all the details, please follow this link to see up to date information on flights: https://t.co/4FdQmbbGC9
Eszter

— Ryanair (@Ryanair) September 5, 2019
But many passengers on social media are still concerned about whether or not they will be able to travel.
@Ryanair I'm going to Portugal on the 19th of September. Just heard about the strikes starting on the 18. Should I book another flight? Please advise

— Lee Bryan DJ (@leebryandj) September 5, 2019
What is the strike about?
British Airline Pilots Association (BALPA) announced the strike concerns issues such as pensions; loss of license insurance; maternity benefits; allowances; and a fair, transparent, and consistent pay structure.
On its website BALPA complained of "decades of Ryanair refusing to deal with unions".
The union claims this has resulted in "a management that apparently doesn't understand how to work with unions, and secondly a company that doesn't have a number of standard agreements that any union would reasonably expect in any workplace."
Brian Strutton, BALPA General Secretary said:"Pilots in Ryanair are seeking the same kind of policies and agreements that exist in other airlines, our demands are not unreasonable.
"Ryanair should stop dragging its feet and get back to the negotiating table."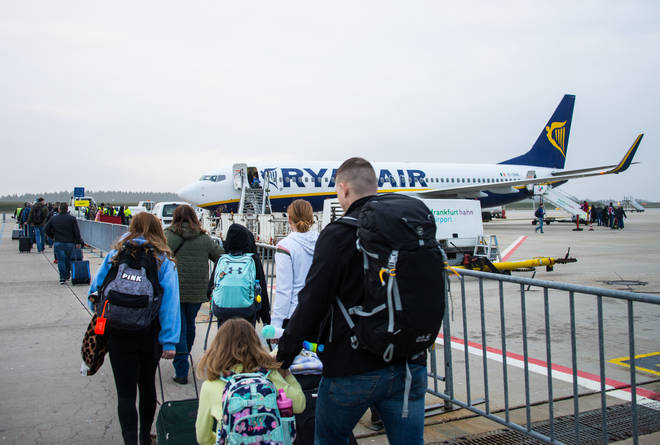 What is Ryanair doing?
In a statement, Ryanair described the latest BALPA strikes as "pointless" given the initial industrial action had caused zero cancellations.
Ryanair lost a legal bid to prevent the industrial action on 22 and 23 August.
In July, Ryanair told staff it was planning to cut hundreds of jobs as it had 900 more staff than needed.
Chief executive Michael O'Leary said in a video message: "We will need about 600 less pilots and cabin crew for summer 2020."
He also said the "increasing likelihood" of a no-deal Brexit had added to the challenges facing the airline.