Second whale dies in Thames days after 'Hessy the Humpback' was struck by boat
18 October 2019, 18:46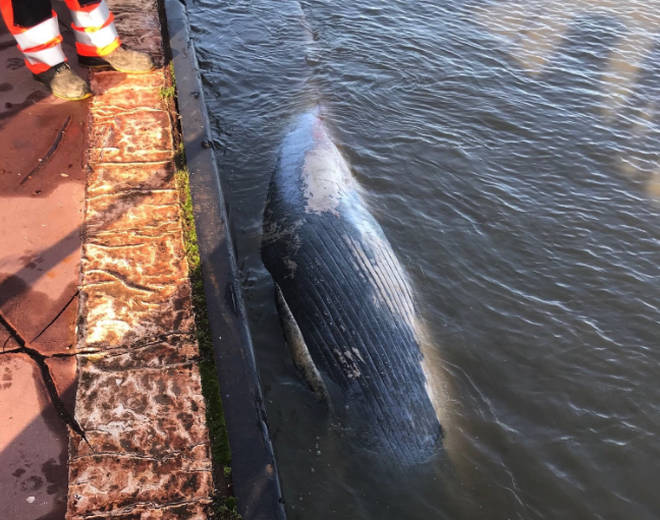 Another whale has been found dead in the River Thames just days after Hessy the Humpback was hit by a boat.
Although it is not thought to be a humpback, it is the second whale to die in the same area of the River Thames in just ten days.
The incident was reported by a member of the public, and has been labelled by the Port of London Authority (PLA) as a "bizarre coincidence".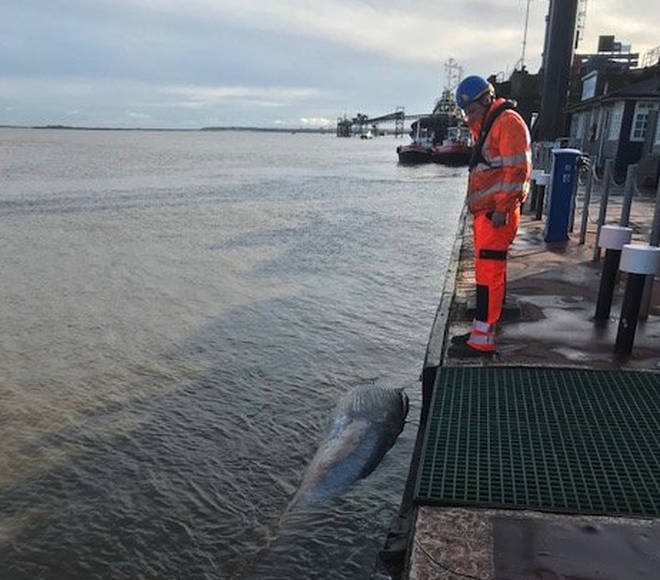 A tweet from the Zoological Society of London says: "We are very sad to have today been notified of another deceased whale being found in the Thames.
"Our #CSIofTheSea experts hope to perform an examination over the next few days. The cause of death is as yet unknown."
It follows the tragic death of Hessy the Humpback last week, after the young humpback whale was struck in the head by a vessel in the open sea.
The large mammal was hoisted from a pier in Gravesend, Kent and sent for a specialist examination by zoologists.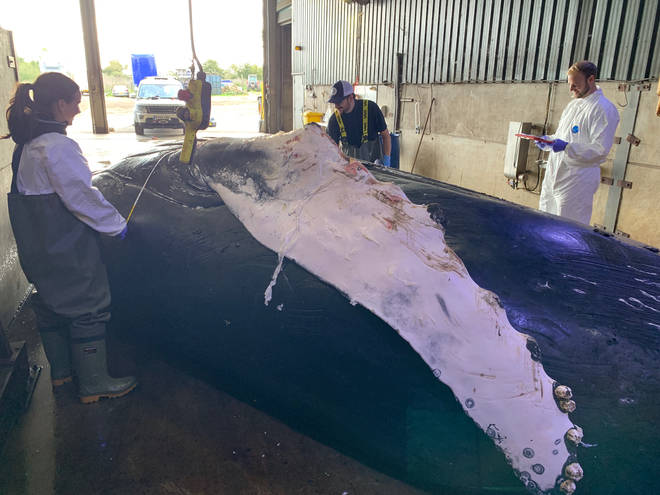 A post mortem examination revealed she suffered major injuries to her jaw and that the ship strike was the main cause of death.
It's the third sighting of a whale in the Thames in the past 12 months, with Benny the Beluga making an appearance in September last year.