Stormont Deadlock Sees Backlog Of 199 Decisions In Northern Ireland
17 September 2018, 17:19 | Updated: 17 September 2018, 17:58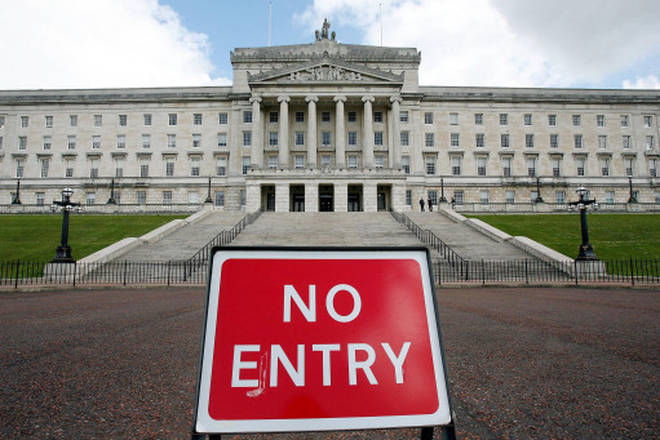 At least 199 key decisions cannot be made in Northern Ireland because there is still no government in Stormont to approve them, an LBC investigation has found.
The Northern Ireland Assembly hasn't sat since January last year after a power-sharing deal collapsed.
It's because the two main parties, the DUP and Sinn Fein, have failed to agree on a number of issues.
In July a court ruled civil servants couldn't take major decisions in the absences of ministers.
It had major repercussions across all of Stormont's nine devolved departments.
Now, a Freedom of Information Request by LBC has found there are at least 199 outstanding decisions waiting to signed off.
They include; compensation for historical institutional child abuse, the publication of a Suicide Prevention Strategy and a decision over the minimum pricing of alcohol.
In a statement, a spokesperson for the UK Government said: "The Secretary of State is working closely with the political parties and the Irish government about establishing a formal political dialogue. 
"The Northern Ireland Civil Service has played a key role in making sure public services continue but it is clear that reassurance and clarity is required in light of the recent decision in the Buick case.
"That is why the Secretary of State has said that she will bring forward primary legislation so that they can continue to make decisions in the best interests of the people of Northern Ireland. 
"We are clear, however, that this is no substitute for the return of elected ministers taking decisions in the Executive accountable to the Assembly - restoring devolution remains the Secretary of State's top priority."