Met Chief Cressida Dick: keeping watch on terrorists isn't 'man to man marking'
5 February 2020, 12:32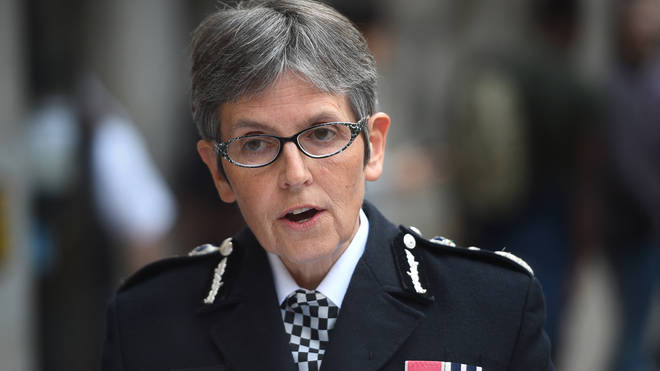 Metropolitan Chief commissioner Cressida Dick today said that Streatham attacker Sudesh Amman was able to stab two people while under surveillance because it isn't possible to carry out "man-to-man marking" on terrorists.
Dame Cressida said that a time delay in responding would be "inevitable" if someone did something "totally unexpectedly" while being watched from a distance.
She said officers were not "man-to-man marking" Amman deliberately - in order to keep watch while avoiding detection.
The 20-year-old was jailed for possessing and distributing terrorist documents in December 2018, but was freed automatically halfway through his sentence less than a fortnight ago.
Cressida Dick: "to be able to respond so fast is an extraordinary achievement. I wish I could reassure the public that everyone who is a risk ... could be subject to some sort of thing that would stop them from being to stab anybody ever. But it is clearly not possible."

— Rachael Venables (@rachaelvenables) February 5, 2020
He was put under 24-hour police surveillance on his release, and sources have said he was an "extremely concerning individual".
She added: "It is inevitable that there could be a time delay before somebody totally unexpectedly does something."
Ms Dick made the comments on Wednesday as she faced questions from the London Assembly about what the Met could do more to tackle violent crime.
She went on to say 75 officers were now working on the investigation into the Streatham attack, with statements being taken from 50 witnesses.
She has 75 officers working on the investigation, statements are being taken from 50 witnesses. Two addresses were searched, no arrests resulted.

— Rachael Venables (@rachaelvenables) February 5, 2020
Amman was shot dead by police less than a minute after launching the attack on Streatham High Road on Sunday afternoon.
It has since prompted discussion about the validity of the automatic early release of prisoners, and led to calls from Justice Secretary Robert Buckland to push forward emergency legislation.
When asked about this, Ms Dick said she believed convicts should be released but under "strong conditions, license conditions."
READ MORE:
- Nick Ferrari's Enough Is Enough campaign: Give police more powers to stop public disorder
- Streatham attacker shot dead 60 seconds after launching attack
- PM to 'bring forward' legislation to stop early prison release
Speaking more generally about the Met's response to violent crime, the Scotland Yard chief said recent protests had "stretched" staffing.
She pointed directly toward protests by Extinction Rebellion in April and October, and demonstrations "particularly around exiting the EU".
It was recently revealed that Extinction Rebellion demonstrations cost the Met more than £40 million last year.
But, she added, the force would be focusing more "on the horrible crime of robbery", which she believes will have a knock-on effect to knife crime in the capital.