'Mass killer obsessed' teen who bought gun on dark web is jailed
13 September 2019, 14:39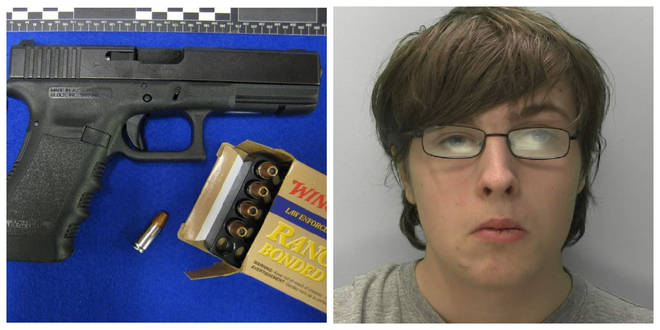 A teenager who viewed mass killers as 'heroes' and tried to buy a gun on the darkweb has been jailed for 16 years.
Kyle Davies, 19, developed an interest in mass shootings while studying for his A-Levels and viewed Norweigan mass-murderer Anders Breivik and the Columbine High School massacre killers as "poster boys.
He bought a Glock 17 handgun and five rounds of ammunition from an online gun dealer using Bitcoin, but was caught in the act when the order was intercepted by Homeland Security as it went through Newark Airport in New York.
British police then sent a dummy package containing a fake gun to Davies, and arrested him at his home in Gloucester in June last year.
During his trial, it was revealed Davis had written a "shopping list of items" costing up to £10,000 that he wanted to purchase to carry out the shooting.
Among his notes, a page where he had drawn 77 stickmen to represent the 77 victims of the 2011 Norwegian attack was also found.
The target and location of where he wanted to attack remains unclear.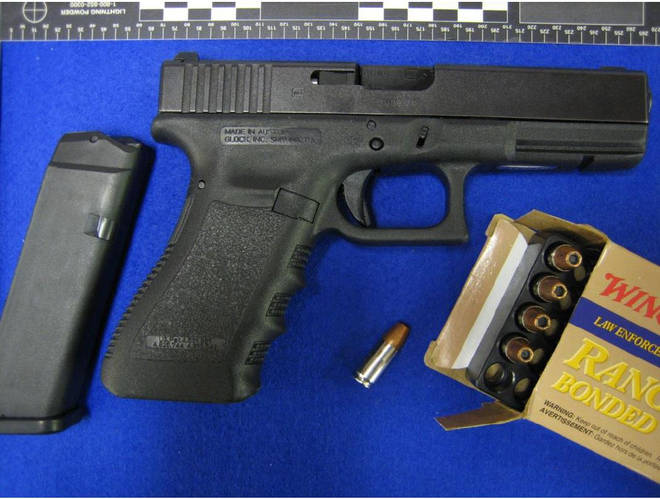 Davies had denied the charges, claiming he bought the gun to take his own life.
A jury unanimously convicted him of attempting to possess a firearm with intent to endanger life and attempting to possess the ammunition with intent to endanger life following a two-week trial.
Jailing him, Judge Paul Cook jailed Davies ordered to serve a further three years on licence once he is released.
"You had attempted to obtain the equipment and had the intention to endanger life in a shooting event at some point in the future," the Judge Cook told Davies.
Judge Cook described how officers found "disturbing and chilling" research into mass murders in Davies' home.
"Your interest was correctly described as an obsession," he told Davies.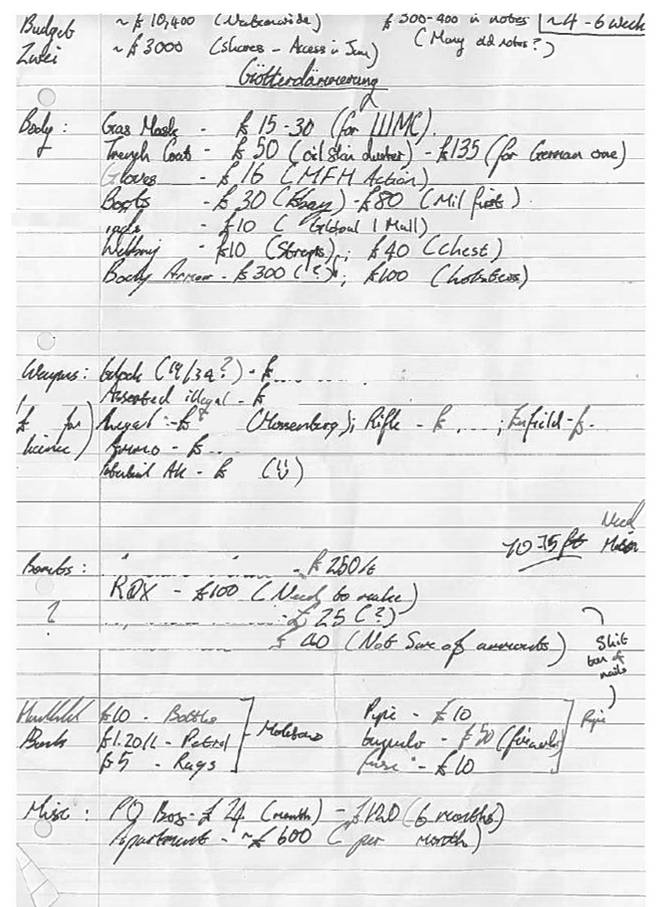 The judge said the "graphic and unpalatable" material, including how-to guides on mass shootings and making explosives, ran to thousands of pages.
"You had taken practical steps as to how to put your plan into execution," he told Davies.
"You worked out your budget, which was in excess of £10,000, and you purchased the equipment to assist you in carrying out a mass killing."
The judge said Davies' intended location and targets remained "unclear".