Tommy Robinson Suspended From Twitter Again… And It Could Be Permanent
28 March 2018, 17:30 | Updated: 23 October 2018, 15:12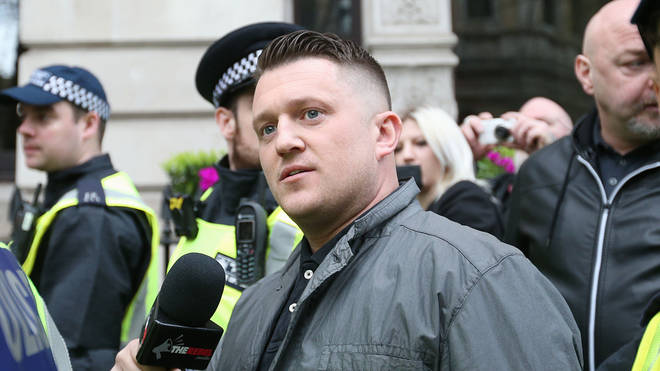 The former leader of the English Defence League has been suspended from Twitter again - and this time it could be permanent.
Tommy Robinson's social media account, which had over 400,000 followers, has been marked as "suspended".
It's not clear what triggered the action, but it's understood the 35-year-old may have breached Twitter's "hateful conduct" policy.
It's not the first time Twitter has temporarily suspended the activist from its platform.
At the start of this month he was blocked for a week for writing a post that said "90% of grooming gang convictions are Muslims," Mr Robinson claimed.
Although Twitter has declined to comment, it's believed the US company has now decided to permanently revoke his access, the BBC reports.
Last year Mr Robinson was one of a number of right-wing activist who had their blue verification tick removed.
It's after Twitter put out new guidelines in November following public pressure.
Mr Robinson's Facebook page, which has almost 700,000 likes, remains active.