Van driver who 'attacked police officer with machete' said 'I'm always being stopped'
20 January 2020, 17:10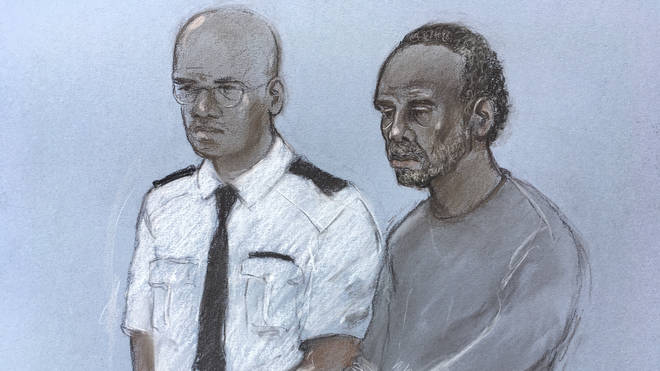 A white van driver allegedly attacked a policeman with a machete and left him with head injuries because was "always being stopped", a court heard.
Muhammad Rodwan, 56, attacked Pc Stuart Outten with a 2ft rusty machete after being pulled over for having no insurance, the Old Bailey has heard.
The Metropolitan Police officer, 29, suffered six deep wounds to the head which exposed his skull but he still managed to Taser the handyman, jurors have heard.
Following his arrest, Rodwan, who had smoked cannabis earlier that day, appeared "angry" and "obstructive", the court heard.
He told police: "This officer attacked myself and I defended myself."
After being charged with attempted murder, he added: "My life is worth more than his life."
Rodwan received cuts and bruises during the incident on the night of August 7 last year and lost seven of his dreadlocks after the officer grabbed his hair during a scuffle, the court heard.
Giving evidence in his trial, Rodwan said he had been living in his van where he kept all his possessions, including work tools, sleeping bag and quilt.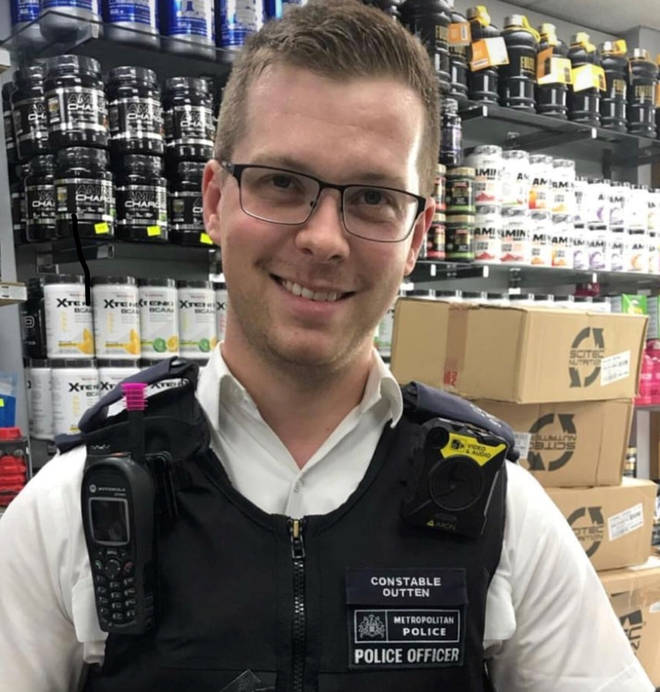 He used a tyre as a makeshift table, his toolbox as a seat and kept a knife for cutting cheese, the court heard.
Earlier in the day of the incident, he used his machete while doing a gardening job in Gospel Oak, he said.
When he first noticed the police blue lights in Leyton, east London, just before 11pm he pulled to the curb not thinking it was for him, the court heard.
But when he moved away and the police van followed, he realised "it was not somebody else, it's me", and stopped at the roadside, he claims.
Jurors were shown police body-worn camera footage in which Rodwan could be heard to ask: "Are you going to knock me down? What do you want?"
Defence barrister Michael Turner QC said: "You appear to be agitated, cross, whatever. Why was that?"
Rodwan replied: "Because I'm always being stopped. So it's one of those things, what do you want now?
The defendant said he was not aware at the time that the insurance on his van had expired 12 days before.
In the police footage, the defendant was instructed by police not to drive away.
Asked what he had been intending to do, Rodwan said: "Drive away, drive away. Because I thought it's just one of those circumstances where it was nothing again."
Rodwan, from Luton, has denied attempted murder, an alternative charge of wounding with intent and possession of an offensive weapon.