London Bridge terror victim named as Cambridge University worker
30 November 2019, 14:55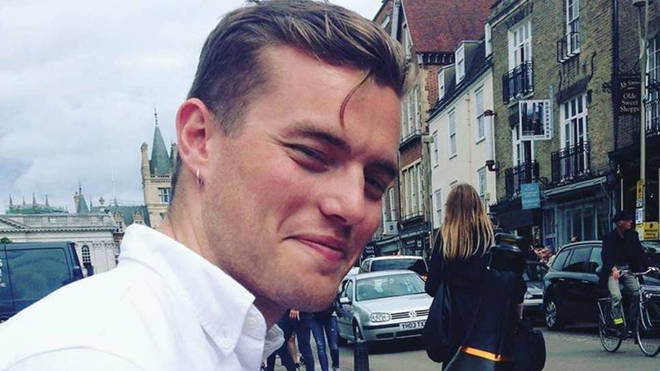 The first victim of yesterday's terror attack on London Bridge has been named as Cambridge University worker Jack Merritt.
Mr Merritt was a course coordinator for Learning Together, the initiative which was holding a meeting at Fishmongers' Hall when the attack started.
His father David tweeted tributes to Jack today describing him as a "beautiful spirit".
He wrote: "My son, Jack, who was killed in this attack, would not wish his death to be used as the pretext for more draconian sentences or for detaining people unnecessarily. R.I.P. Jack: you were a beautiful spirit who always took the side of the underdog."
"Jack spoke so highly of all the people he worked with & he loved his job. Thank you for your support. I know his colleagues are in shock- please look after each other at this terrible time," his father wrote online.
After studying for a bachelor's degree in law at the University of Manchester and graduating in 2016, the 25-year-old went on to study at the University of Cambridge where he worked in the criminology department running Learning Together.
A vigil was held in Cambridge on Saturday to mark the incident.
It emerged today that the London Bridge attacker was a convicted terrorist released half-way through a 16-year prison sentence for a plot to bomb the London Stock Exchange.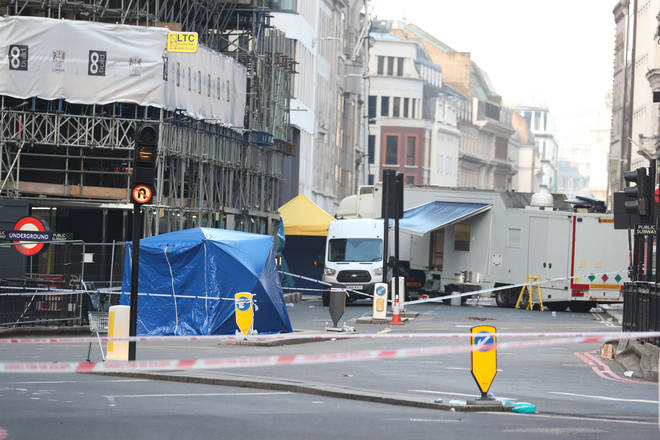 Usman Khan, 28, killed a man and a woman in the knife rampage on Friday afternoon and injured three other people, who are being treated in hospital.
He was on licence and wearing an electronic monitoring tag, and was attending the conference on prisoner rehabilitation organised by University of Cambridge-associated Learning Together at Fishmongers' Hall and reportedly "threatened to blow up" the building.
Professor Stephen Toope, Vice-Chancellor of the University of Cambridge, said he was "devastated" that an event organised by its Institute of Criminology was targeted in the attack.
He said: "I am devastated to learn that today's hateful attack on London Bridge may have been targeted at staff, students and alumni attending an event organised by the University of Cambridge's
Institute of Criminology.
"We are in touch with the Metropolitan Police, and awaiting further details of the victims.
"We mourn the dead and we hope for a speedy recovery for the injured. Our thoughts are with all their families and friends."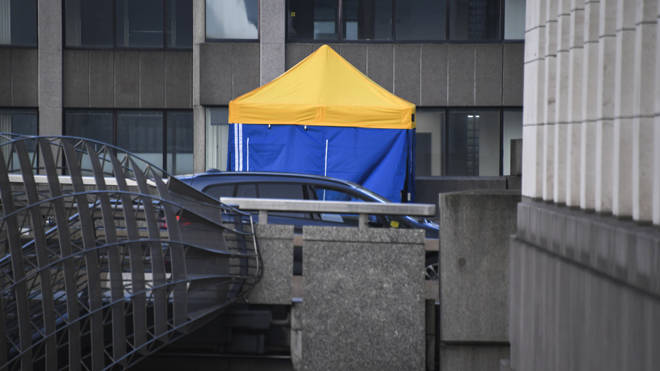 Armed with two knives and wearing a fake suicide vest, Khan was tackled by members of the public, including ex-offenders, before he was shot dead by police on London Bridge next to the Hall.
Metropolitan Police Assistant Commissioner Neil Basu said Khan had been living in the Staffordshire area and that police were "not actively seeking anyone else" over the attack.
Giving a statement outside Scotland Yard, Metropolitan Police Assistant Commissioner Neil Basu said Usman Khan was subject to an "extensive list of licence conditions" on his release from prison and that "to the best of my knowledge he was complying with those conditions".
Mr Basu praised the support of the public and said that nearly 500 videos had been sent to police so far.
"It is vital that the empty ideology of terror is rejected by all of us," he said.
Mr Basu said he was aware that one of the victims had been named online and in the media, but that the Met was still awaiting formal identification from the coroner.
Video footage posted online shows Khan being tackled to the ground as one man sprays him with a fire extinguisher and another, reportedly a Polish chef named Luckasz who worked at the Hall, lunges towards him with a narwhal tusk believed to have been taken from the wall inside the Hall.
It is understood that Khan started "lashing out" in a downstairs room of the Hall but was grabbed by the conference-goers and bundled out of the front door as he tried to go upstairs.
The Queen and Duke of Edinburgh sent a message of sympathy to those killed and affected by the "terrible violence" and praised the "brave individuals who put their own lives at risk to selflessly help and protect others".
Prime Minister Boris Johnson visited the scene on Saturday with Home Secretary Priti Patel and Metropolitan Police Commissioner Cressida Dick.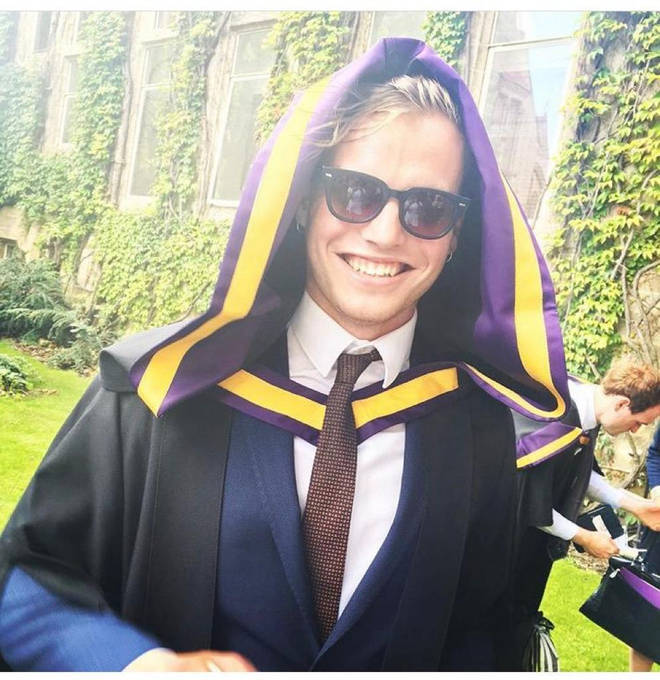 Timeline of the attack
Fishmonger's Hall 1.38pm
The attacker began "lashing out" in a room inside the Hall and was heading upstairs when he was tackled by other conference-goers and "bundled out" of the front door.
The attacker stabbed several people inside Fishmongers' Hall and outside Bank station.
London Bridge
The attacker moved on to London Bridge shortly before 2pm and attempts to attack other members of the public.
The knifeman is tackled by ex-offenders including a murderer, who had been invited to the conference, as well as a chef armed with a giant narwhal tusk grabbed from a wall inside Fishmongers' Hall.
Fatal shooting 2.03pm
Armed police step in, hauling members of the public off the terrorist before shooting him dead. He was shot 5 minutes after police received the first 999 call.
Borough Market
The Market was evacuated as a precaution later as police searched for potential further suspects.