Virgin Atlantic extends China flight suspension over coronavirus fears
6 February 2020, 14:26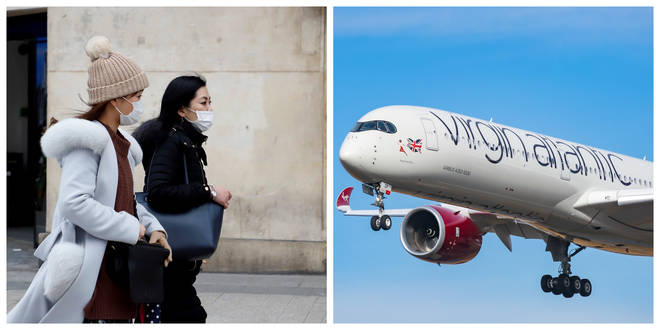 Virgin Atlantic has announced that all planned flights on its Heathrow-Shanghai route will be suspended until March 28.
The airline has extended the suspension, which was previously going to be in place until February 17.
It comes amid the growing concerns surrounding coronavirus as the death toll in China continues to rise and a third case of the disease is confirmed in the UK.
A Virgin Atlantic spokesperson said: "The health and safety of our customers and staff remains our absolute priority.
"We continue to monitor the coronavirus situation very carefully, including the latest guidance from the World Health Organisation and the Foreign and Commonwealth Office (FCO), which on Tuesday issued new guidance to UK citizens to leave China if they are able to do so.
"Given this new FCO advice, the increasing entry restrictions on recent visitors to mainland China, and our rigorous focus on safety, Virgin Atlantic has opted to extend the suspension of Heathrow-Shanghai operations until 28th March 2020."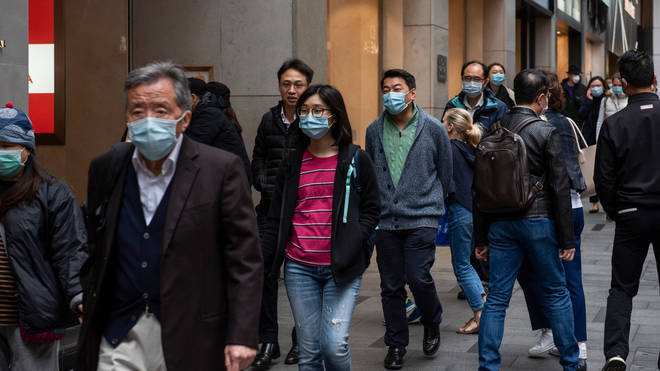 The other UK airline that serves mainland China, British Airways, has suspended all flights to Beijing and Shanghai until February 29.
Chinese airline Hainan Airlines also paused its Manchester-Beijing route earlier this week, however Air China, China Eastern and China Southern and continuing with flights to London.
Also on Thursday, the Chinese ambassador to the UK defended China's response to the outbreak and said he was "fully confident" it would beat the virus.
He also pointed toward the mortality rate which he said was "much lower" than outbreaks of Ebola, Sars, and Mers.
"China is open, transparent and responsible," he said.
So far, 94 British nationals have been flown home from China and are being held in quarantine at a hospital in the Wirral.
A final repatriation flight has been chartered to arrive at RAF Brize Norton on Sunday. According to reports, 165 Britons and their dependants remain in Hubei province - the epicentre of the outbreak - while 108 people have requested assistance to leave.
The World Health Organisation (WHO) has said the outbreak has not yet reached the level of a pandemic, but has appealed for £520 million in donations to help stop the virus from spreading.
It is understood the British government is considering how much to contribute, while the Irish Government pledged £425,000.