Virus expert says coronavirus spread can only be 'slowed' as people 'cannot stop living their lives'
2 March 2020, 16:03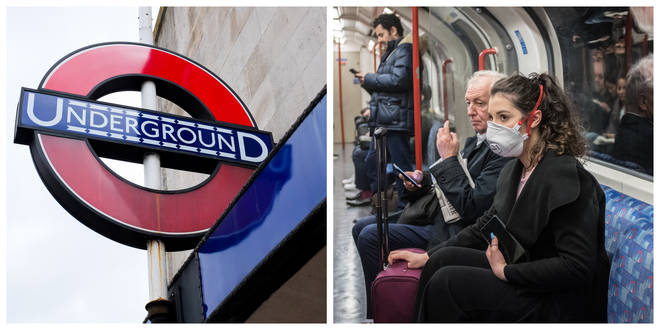 A leading virologist has said that that the government "cannot stop people living their lives" in their attempts to stop the spread of coronavirus.
Jonathan Ball, a Professor of Molecular Virology, Faculty of Medicine & Health Sciences at the University of Nottingham, told LBC News that stopping the spread is "very difficult".
"The reality is that all you're going to do is to slow the spread of the virus by stopping large meetings of people and social interactions," he said.
His comments come on the same day Boris Johnson announced that measures to tackle coronavirus such as closing schools and banning mass gatherings would only be taken upon scientific advice.
When asked about the possibility of closing the tube and stopping large public gatherings, as was announced in France this week, Professor Ball said: "We can't stop life and the only thing that we can do is the basic, and it seems such a trivial thing to do, but why we're relying on the mantra of personal hygiene.
"And unfortunately, that's pretty much where we are at the moment. But we will see things like school closures and mass gatherings stop if we see increasing numbers."
Four more cases of the virus were also announced in the UK today, bringing the total number to 40.
Professor Ball also commented on the prevalence of the virus, stating: "So, at the moment in Italy, I think there's more than 1600 confirmed cases. And that was introduced from an unknown source.
"It just shows how rapidly the virus can transmit, if it comes in under the radar."
Health Secretary Matt Hancock also announced the government's four step coronavirus plan on Monday - which consists of contain, delay, research and mitigation stages.
When asked about the possible idea of monitoring every person that's coming back from Italy and other affected places, Professor Ball said: "It is very difficult to monitor every person because what monitoring can you use, you've got to essentially test them for the presence of virus and you've got to test them over a two week period. And that's pretty difficult.
"I think we're going to have to rely on the fact that anybody coming in from a most affected place will be self-isolating, and hopefully they will be and if they start to develop symptoms they'll be tested and isolated."
He also confirmed it could take up to a year before a vaccine is available.
It comes as Scotlands Chief Medical Officer announced that she believes the peak of the outbreak in Scotland thought to be in 2-3 months time, with evidence suggesting 50-80 per cent of the population affected by Covid-19