Whirlpool customer films her smoking washing machine, warning it was not on recall list
18 December 2019, 15:19
A teacher has told of her shock after smoke began billowing from her Whirlpool washing machine - which she said was not a model on the firm's recall list.
Vicci Marshall was at home in Doncaster when she spotted smoke coming from the washing machine.
Her husband quickly turned it off, but when he opened the door, she says smoke "billowed" out of it.
Ms Marshall's husband also removed the back of the machine, revealing black-marked machinery.
Ms Marshall said the couple usually put a wash on overnight or when they are out, and said "heaven knows what could have happened" if that had been the case when this incident took place.
She told LBC News: "We normally put a wash on overnight or during the day when we're out, but we were in on Sunday and put the towels in.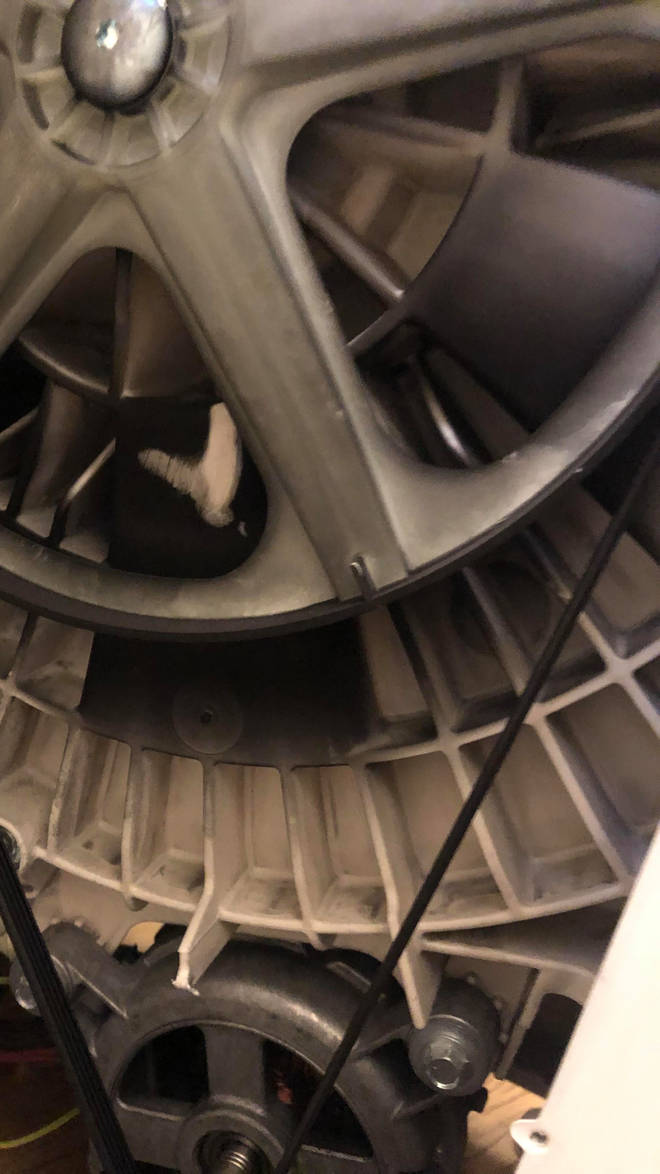 "We were in the same room as the machine and I saw some smoke escaping from the door.
"My husband was right next to it so he switched it off and opened the door and smoke just came billowing out.
"If we'd left it a few minutes to turn it off it could have been very different.
"He opened the back and it was all black but luckily there wasn't any damage to the house or anything.
"It's lucky we were in the room – if we hadn't been, heaven knows what could have happened.
"I didn't think too much of it and just ordered a new one, but then I heard about the recall on the radio so I thought I'd give them a ring."
Whirlpool have recalled some. washing machines due to fire hazard. Our model isn't listed (IWME126UK), yet this happened Sunday. Luckily was stood next to it. Check your machines! @WhirlpoolUK check this model and get in touch. Phoned but they claim not to hear me #Whirlpool pic.twitter.com/49SNqz4nUP

— Vicci Marshall (Williamson) (@VicciM1) December 18, 2019
The machine is not part of Whirlpool's official recall, which has forced the company to fix or replace half a million appliances because their door locking system can overheat, but Ms Marshall was still concerned by the incident.
But she said she struggled to contact the company and initially received a generic response before she posted video of the smoking washing machine on Twitter.
She added: "I tried a few times but they just kept saying they couldn't hear me.
"I bought a Bosch to replace it to avoid any issues, so I wasn't asking for a replacement, I just wanted to make them aware of what had happened.
"We were lucky but we might not have been.
"Initially, they just responded that our machine wasn't part of the recall campaign, but they took it seriously in the end, I think because of the social media coverage.
"They've been in touch and are going to send an engineer out on Saturday to have a look at it."
A spokesman for Whirlpool said: "Whirlpool is investigating the situation with Victoria's appliance as a matter of urgency.
"The model is not one of those affected but it's important that her washing machine is properly examined to determine what has happened.
"Whirlpool has arranged to carry out an inspection of her appliance at the customer's earliest convenience."