Woman, 44, dies after being attacked by dogs in Cheshire
25 September 2019, 09:22
A woman has died after being attacked by two dogs in Cheshire, police have said.
The 44-year-old victim was attacked at a house on Graham Road in Widnes at 5.15pm on Tuesday evening.
Paramedics treated the victim, named locally as Elayne Stanley, at the address in Widnes yesterday. She died at the scene.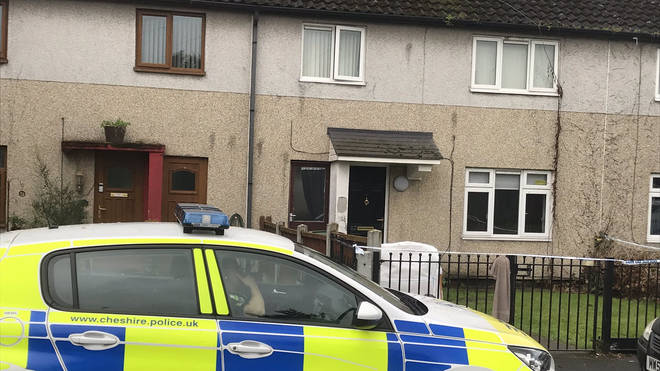 In a statement, Cheshire Police said: "Her next of kin have been informed and enquiries remain ongoing to establish the circumstances."
No arrests have been made.
Several officers attending the scene later tried to bring the dogs under control, and eventually managed to tranquillise one for transportation to a secure kennel.
A neighbour told LBC: "It's just so sad. I feel sorry for the girls it's just such a shame. It's a waste.
"Someone was even trying to get in the house, kick in the door and put the two dogs out in the back garden."
Efforts to secure the second dog were unsuccessful, the force said, adding: "So, in the interests of public safety, the dog was destroyed."
Detective Inspector Ian Whiley said investigators believed the dogs were "known to the woman" and were living at the address where the incident happened.
He added: "This has been an extremely distressing incident and our thoughts are with the woman's family at this difficult time."
The North West Ambulance Service confirmed attendance at the scene, but provided no further details.
A tearful neighbour, who did not want to be named, told Global Newsroom's Tom Dunn that this was a "shocking tragedy" and described the victim as a "kind neighbour".