X Factor contestant Ariel Burdett dies aged 38, friends say
26 November 2019, 10:13
A former X Factor contestant who went viral with one of the show's most memorable auditions has died, according to her friends.
Ariel Burdett appeared on X Factor in 2008 with an audition that became one of the most famous moments in the show's history.
She is remembered for entering the audition room, ripping off her ID number and claiming she was "not a number, but a human being".
When giving her performance, Ariel, who described herself as a "holistic vocal coach" described herself as "a specialist and not a generalist" and called her chosen song an "academic construction".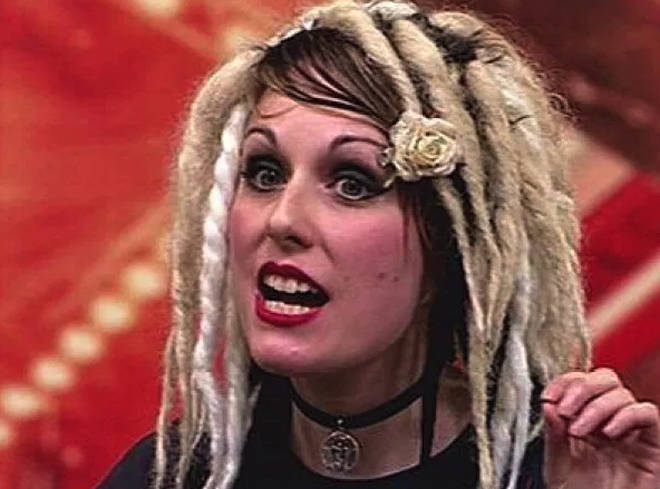 She did not make it through to the next round of the show and Alexandra Burke went on to win the X Factor contest that year.
Ms Burdett also famously told judge Cheryl Cole she was "stupid" after being flatly rejected by the panel.
A friend of Ms Burdett told The Daily Star that the singer had died earlier this month, but her cause of death remains unknown.
Really sad to hear about Ariel Burdett aka the Holistic Vocal Coach passing away. She brought so much joy to me and so many people, and will be remembered with absolute love by so many of us 😔💔 pic.twitter.com/SBwb5hq2gA

— hbd miranda x (@jackremmington) November 25, 2019
Some reports have said that she died aged 38, but this remains unconfirmed.
One friend said that Ms Burdett's brother had posted the news of her passing on Facebook and was arranging her funeral, and that her former landlord had also confirmed it.
LBC News has contacted ITV and friends of the singer for comment.
RIP to queen Ariel Burdett, the eternal holistic vocal coach. She never got past the first audition but she's been remembered and talked about more than the majority of the acts that have made it to X Factor live shows. This classical composition needs to chart at number 1! pic.twitter.com/57W5WULpiE

— Pete Burns' Confiscated Coat (@harrisonjbrock) November 25, 2019
The singer renamed herself Arabella Starchild after her X Factor appearance.
Tributes for the Ms Burdett have been been posted on social media by her friends and fans.
She has been referred to as "an icon" who bought "so much joy to many people."