Menopausal women could be offered paid leave, under Labour plans to tackle 'worrying' workplace drop-out rates
28 February 2023, 16:58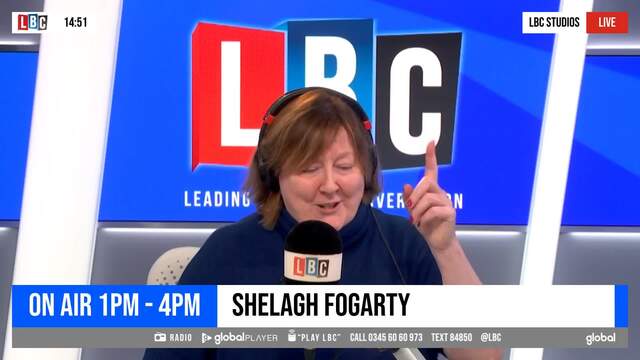 Labour announce groundbreaking workplace support for menopausal women
Outlining Labour's plans to Shelagh Fogarty, Chairwoman of the Labour Party and Labour MP for Oxford East Anneliese Dodds said women could be offered paid time off as part of efforts to support their wellbeing.
Women experiencing symptoms of the menopause could be offered paid leave and working environments with temperature-controlled areas, under Labour plans to support the wellbeing of women in the workplace.
Speaking to Shelagh Fogarty, the Chairwoman of the Labour Party and Labour MP for Oxford East Anneliese Dodds, outlined the plan to create pathways for women to have better support in the workplace during the menopause.
READ MORE: 'Five years wasted': Caller furious after Rishi Sunak announces Brexit deal
Ms Dodd's highlighted the alarming research, which has been supported by the Fawcett Society, which found that "one in ten women" aged between 45-55, who were "experiencing menopausal symptoms, dropped out of their job as a result".
Labour is urging UK firms to publish a "menopause action plan" which Ms Dodd's said should be published alongside companies "gender pay gap reporting" which is unveiled every March.
READ MORE: Foreign Secretary denies government is politicising the King after criticism over meeting with EU boss
The Labour Party plans to reveal government guidance, advising employers on the most appropriate way to support their employees.
Tescos unveiled a successful package last year, outlining support for colleagues experiencing menopause, enabling colleagues to take time off work to cope with menopausal symptoms without deducting time off.
The supermarket chain also implemented a menopause friendly uniform which are made from a more breathable fabric, ensuring comfort at work.
Ms Dodd's asserted that women aged between 45-55 are "some of the most important people in the workplace a lot of the time" adding, "they are the most experienced" stating, "if they're dropping out, it's going to be really bad for our economy as a whole".
Questioning the validity of Labour's plans, Shelagh said "there are risks there, of women being seen as too complicated to employ or too laborious to employ", however she asserted that the figure of one in ten is worryingly "high".