Humza Yousaf's first 100 days will feel like a thousand - with his party a basket case and independence far off
7 July 2023, 11:57 | Updated: 7 July 2023, 12:05
Humza Yousaf today will mark 100 days since he was installed as Scotland's First Minister. It probably feels like far, far longer.
There has been no honeymoon period for him. Indeed no-one would blame Yousaf if he was privately seeking an annulment. For what he has received, certainly isn't what he signed up for.
He should have been the successor to Nicola Sturgeon who would lead the SNP, and indeed the independence movement, into a new phase, one where a different path to independence would be carved out in the wake of the Supreme Court ruling which said there could be no unilateral referendum, but also one which would continue to ensure the dominance of the SNP in Scottish politics.
Instead, he's been handed a basket-case of a party with no clear direction of travel.
Read More: Humza Yousaf 'sees no reason' to suspend Nicola Sturgeon from SNP after her arrest as she maintains innocence
Read More: First Minister Humza Yousaf says he was 'searched and racially profiled' as Police Scotland admits institutional racism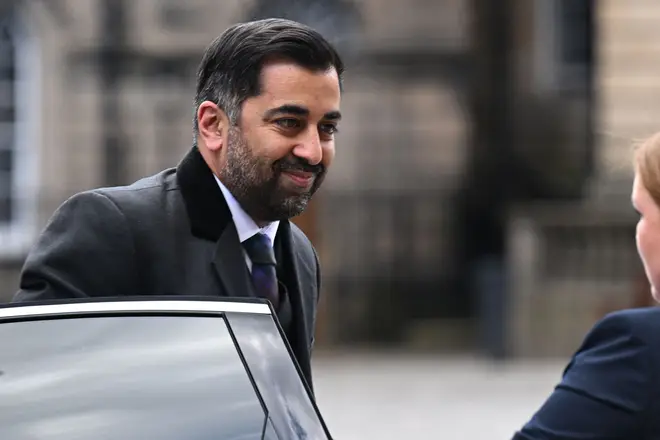 A quick recap since he took over the reins: the long-running police inquiry into SNP finances has seen the arrest of his predecessor, her husband, the former treasurer and the seizure of a secret motor home, he was forced to deny anyone in the party used burner phones (though that apparently depended on the definition) and to reject suggestions he was running a "criminal organisation".
Then there was the revelation that SNP's auditors had quit months before but nobody had mentioned it - and even the new ones hired in the nick of time for the Westminster group to get its books done, have refused to sign off the latest accounts to the Electoral Commission, without qualification because of concerns about a lack of receipts.
A string of MPs are lining up to leave at the next General Election including two of the highest profile politicians, Ian Blackford and Mhairi Black. And that police inquiry rumbles on.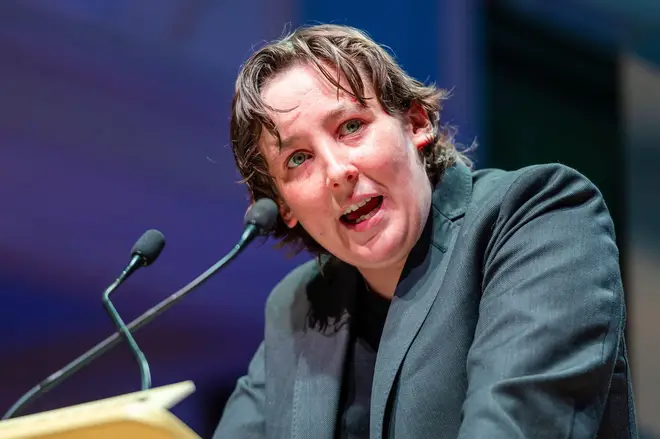 On top of that he has policy problems. He's seen the bottle deposit return scheme smashed into smithereens, had to go into battle for the Green minister in charge of the scheme in a vote of no confidence, been forced into u-turning on controversial measures to protect marine areas, put a National Care Service on hold while waiting times in the NHS rise, witnessed a near revolt from folk in the Western Isles about their ferry services, a ban on alcohol advertising has gone so far back to the drawing board it's barely a twinkle in a civil servant's eye, and he has an expensive court case against the UK government over its refusal to allow the Gender Recognition Reform Bill to become law dead ahead. Oh, and Orkney wants to go it alone - and it looks likely his spending on a Minister for Independence will be investigated by the Treasury.
Back in February when Nicola Sturgeon called him the night before she announced she was going to resign, alerting him to the move which shocked Scottish politics, he had a decision to make: throw his hat in the ring or sit and wait for the next time round.
He opted for the former, and after a bruising contest, came out on top - just. It must now feel like a Pyrrhic victory. Particularly when you've branded yourself the "continuity candidate".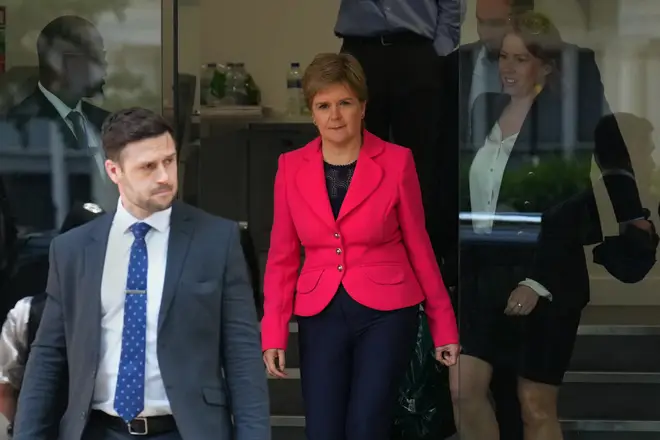 It is easy to feel sorry for the personable Yousaf. He has very obviously been oblivious to what has been happening in terms of the internal machinations of his party - though some would say he'd perhaps ignored pertinent questions which were being asked under Nicola Sturgeon and Peter Murrell's leadership team.
However he has done his best to front it up. In direct contrast to his predecessor during her time he has sought to have a more open relationship with the Scottish press, has put himself in front of reporters and TV cameras and tried to answer questions - but he really has no answers to offer.
Yet he is steadfast in his loyalty to Nicola Sturgeon in his refusal to withdraw the whip while she is engulfed in controversy, an admirable, even if deeply, politically naive, stance.
He and his supporters don't shrug off these problems, instead they point to the things they believe he has achieved in his first 100 days - spending millions to try and help the poorest deal with the cost of living crisis, tackling poverty, they say, has been first and foremost what Yousaf's first ministership has been about so far. More money too has been spent trying to help those with problem substance abuse. Scotland's drugs deaths prove stubbornly, tragically, immovable.
He has talked of resetting relations with businesses, and signed a new accord with councils in a bid to improve relations. And he has tasked his party with finding new, transparent governance procedures, in a bid to be more open with members.
Of course what he will be judged on, as far as those members are concerned, is his plan for achieving Scottish independence, the raison d'etre of the SNP.
Throughout the leadership campaign he talked of no wheezes, no rabbits out of hats, that majority support needed to be built before there was any chance of another referendum. It all felt slow and steady, the gradualist approach.
Yet all that seemed to be thrown out at the Dundee convention when he said that not only could the next General Election result, should the SNP "win" in Scotland, be a new mandate for demanding a second referendum, but that if the new UK government rejected that, it would be enough just to start negotiating to leave the UK.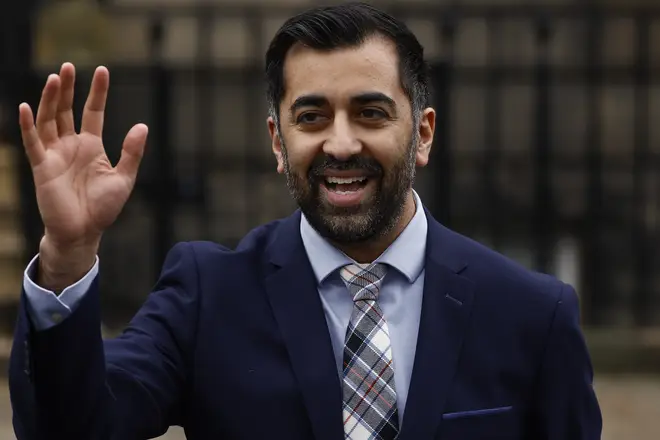 A far more radical plan than Nicola Sturgeon ever ventured near, and one which seems to be based on just having the most MPs, not even 50 per cent of the vote. It was greeted rapturously by the party faithful, but has raised eyebrows across the political spectrum - and of course there was no answer to the question: what do you do when the Prime Minister says no?
Humza Yousaf said he was the luckiest man in the world when he was elected as SNP leader. He may still feel that, he's a glass half full kind of guy. But without doubt his first 100 days have been a baptism of fire and now, with his independence strategy, he has ensured the General Election will be a massive test of his leadership with the polls not looking good.
We will soon see how lucky Humza Yousaf really is.