Suella Braverman 'brave' for controversial comments surrounding pro-Palestine marches, says LBC caller
12 November 2023, 15:13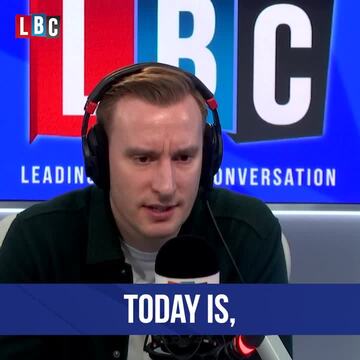 Suella Braverman was 'brave' to make her controversial comments
This caller tells Paul Brand that Home Secretary Suella Braverman is 'brave' following her controversial comments on pro-Palestine marches.
Caller Ambrosine has been observing pro-Palestine marches for three decades, she tells Paul Brand, as she argues that arrests are not made at protests because the police are 'in fear'.
Ambrosine began: "I have seen Hitler salutes in front of me, there have been countless police and at the end of the day they do not arrest".
Continuing, she told Paul that she believes the police fear a "British intifada," which would see "more aggravation and more violence".
The conversation comes after 126 arrests were made on Saturday as part of police efforts to prevent a breach of the peace, as pro-Palestine and counter-protesters took to the capital's streets. Violence which occurred amid Armistice Day celebrations saw nine police officers injured in clashes between far-right and Pro-Palestine groups.
READ MORE: Braverman makes first public appearance after Armistice Day violence as calls for her to be sacked intensify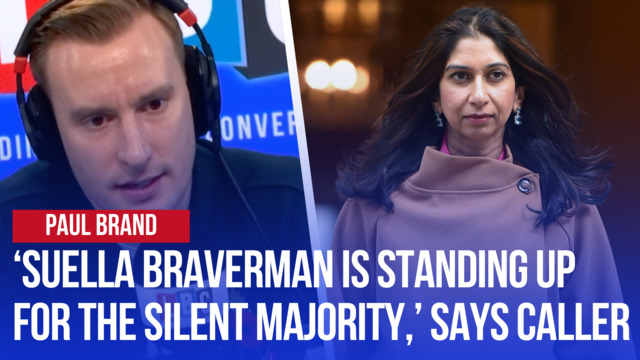 Caller James 'stands with Suella Braverman' calling pro-Palestine protests 'hate marches'
READ MORE: PM and Met slam chaotic Armistice Day which saw more than 100 arrests and nine police officers hurt
Referring to social media videos of the disruptive behaviour, including protesters setting off fireworks and holding signs with anti-Semitic imagery, Paul asked Ambrosine if she felt Home Secretary Suella Braverman had "contributed to the tension".
To which she responded: "Absolutely not, because that tension has been like that for nearly thirty years".
She went on: "I would actually say that Suella Braverman is very brave in coming out and saying what she said."
Ms Braverman has stirred controversy in recent weeks by branding pro-Palestine demonstrations "hate marches". She had also called for the demonstrations to be banned in the lead up to Armistice Day weekend.
Prime Minister, Rishi Sunak has condemned the violence surrounding the marches, calling the events "wholly unacceptable".