'He told the same stories': Ukrainian refugees' stories 'resonate' with son of Holocaust survivors
24 February 2023, 17:52 | Updated: 24 February 2023, 17:54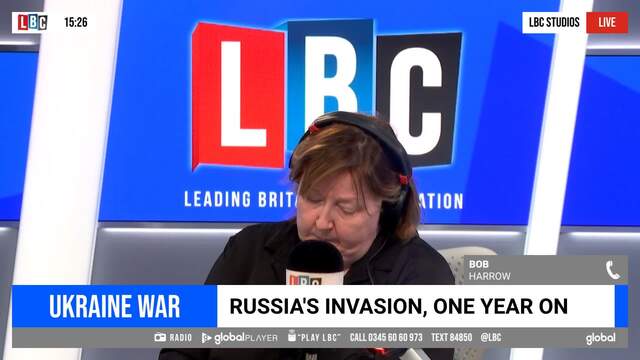 Ukrainian refugee's horrific tales of war reminiscent of the holocaust
This caller shares how he was 'transported back' to listening to his father speak about the Holocaust when he spoke to the Ukrainian refugee he was hosting.
Bob in Harrow told Shelagh Fogarty how he asked the Ukrainian refugee he was hosting about her escape from Hostomel, Kiev, and the next thing he knew he was transported back to when his late father told him stories of his experience during the holocaust.
Bob said: "What was particularly poignant and painful for me to listen to was that these stories resonated with my fathers life and he was a holocaust survivor."
He added: "He told the same stories of what had happened"
"I thought that our generation would never have this again", he continued.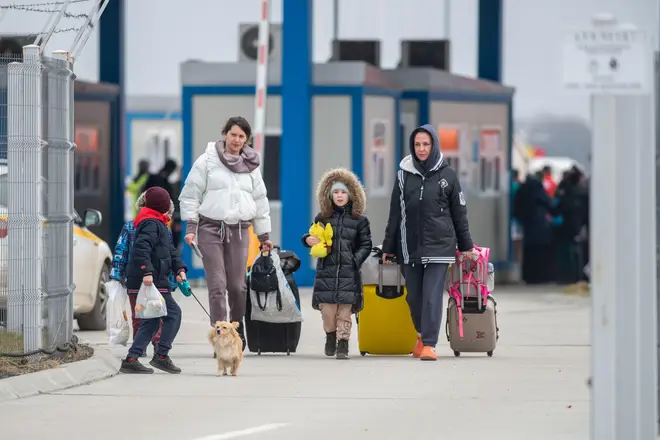 The call comes on the anniversary of the Ukraine war as King Charles announced: "The Ukrainian people have "suffered unimaginably", and praised the "remarkable courage and resilience" of the Ukrainian people after thousands have been killed during the conflict.
A minute's silence was held across the UK at 11:00am as PM Rishi Sunak is set to urge allies of the G7 later today to "move faster" in arming Ukraine.
Ukrainian troops that are training in the UK joined Sunak and his wife Akshata Murthy, as well as Kyiv's ambassador to Britain, Vadym Prystaiko, for the minute's silence which took place outside 10 Downing Street. The Ukrainian national anthem was then sung to mark the end of the silence.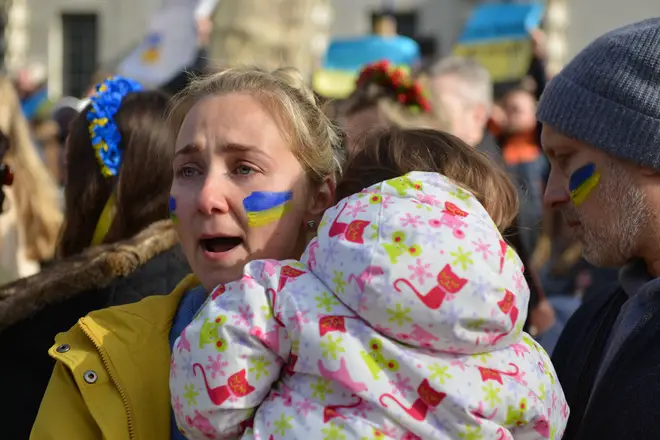 READ MORE: Nation falls silent for Ukraine: UK in display of solidarity one year on from Russian invasion
Bob explained: "My parents had to leave Hungary in 1956 and these were the same kind of stories that I heard them say from that time."
He praised the UK for "doing so well" in supporting Ukraine, particularly through "the symbol and sentiments of sending the challenger tanks."
"Every single man woman and child that comes from the Ukraine is an ambassador as well as a victim", he said as he reinforced that the UK must do "everything we can to assist".
A year on from Putin's barbaric invasion of Ukraine, the UK has granted more than 215,000 visas to refugees of the war.