'It's a disgrace' and 'a cash cow': Motorists erupt with fury as charging for the Blackwall Tunnel is announced
16 August 2023, 20:10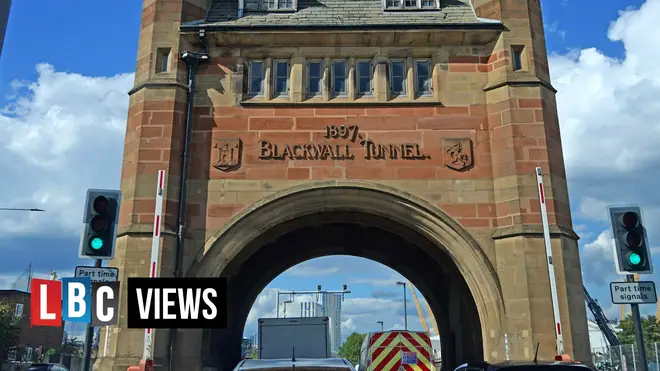 Many Londoners who use their cars are furious here in East London. They've been left feeling aggrieved after it was revealed that they will be charged for using the Blackwall Tunnel from 2025.
Motorists told me that they feel they are being "taxed unfairly", and that it was a "terrible idea and "a disgrace" to create a new toll. One commuter even told me "there is no point working in London anymore if you drive".
Some of the people here are tradespeople who heavily rely on their vehicles to get to certain jobs - they've said that with the expansion of Ulez, the existing congestion charge, and now a new cost to use the Blackwall and Silvertown Tunnels in the future that they are being priced out from work.
Indeed, many told me that there is a "war on motorists in London".
Other sentiments that were expressed here at the North side of the tunnel are that these charges are seemingly disproportionate.
Noting that the Blackwall tunnel, which has been free since its opening in 1897, and now the Silvertown tunnel will incur a fee - on stark contrast to many bridges and crossings in West London.
This battle between government bodies, environmental charities, and road users - however well intentioned - risks dividing the capital and even ostracising motorists. Many of whom are commuting, not out of pleasure, but as part of their job.