David Cameron has an enormous albatross around his neck... China, writes Megan Gittoes
14 November 2023, 05:06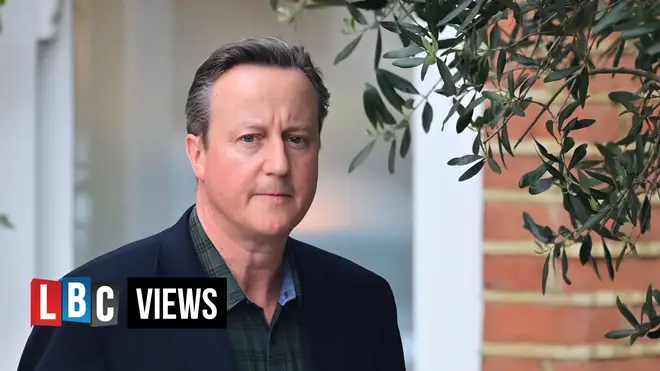 Megan Gittoes is the Director of Communications for the thinktank The Henry Jackson Society
The Home Secretary Suella Braverman MP has left her role in government after a volatile Remembrance weekend sparked widespread calls for her resignation.
But in a move nobody anticipated, the now, Lord David Cameron – Former Prime Minister and Conservative Party giant – has been appointed Secretary of State for the Foreign, Commonwealth and Development Office by Prime Minister Rishi Sunak.
Reshuffle earthquakes are rarely as seismic as Monday; Sunak made a direct plea right into the hearts of the centrist-swing voters.
The House of Commons One Nation Conservatives - at the right-of-centre - have at late been lost at sea ideologically, and the Prime Minister has just handed them a life raft.
Lord Cameron's Prime Ministerial successor, Theresa May, signalled the shift, commenting, "His immense experience on the international stage will be invaluable at this time of great uncertainty in our world."
While it is true the former Prime Minister will be comfortable around world leaders, royalty, and diplomats, he has an enormous albatross around his neck.
When in No.10, Cameron was an architect over the now heavily criticised 'golden era' of Anglo-China relations. Having hosted a historic state visit by Chinese President Xi Jinping and overseeing full-scale investment from Beijing into the UK, Cameron will need no introduction to China.
Still, since he resigned from office in 2016, relations have deteriorated immensely, with many senior MPs calling for the government to heavily reduce our reliance on the economic superpower.
And since leaving office, the former Prime Minister's relationship with China has continued to raise eyebrows. The Intelligence and Security Committee named him twice in their July 2023 report, calling into question the engineering of his position as Vice President of a £1bn China-UK investment fund.
Only a few weeks ago was he criticised for his role in enlisting foreign investment in a Sri Lankan project – a significant location for Xi Jinping's extremely exploitative Belt and Road Initiative – and ultimately assisting in China's control over vulnerable and developing nations.
So, his appointment will not be without fresh scrutiny from the Conservative backbenches.
Without a doubt, Lord David Cameron faces a more complex foreign policy brief on his return to government life than when he departed in 2016.
Russia's full-scale invasion of Ukraine, the Israel-Hamas conflict risking further crises in the Middle East and diversifying domestic and international security threats from Iran.
He will certainly be taken to task by what lies ahead between now and the next general election.
But before he reconnects with world leaders, he must reconnect with those in his party looking for assurance he's had a change in attitude towards the threat of China.