Is university once again beyond the reach of working class students?
24 May 2023, 19:27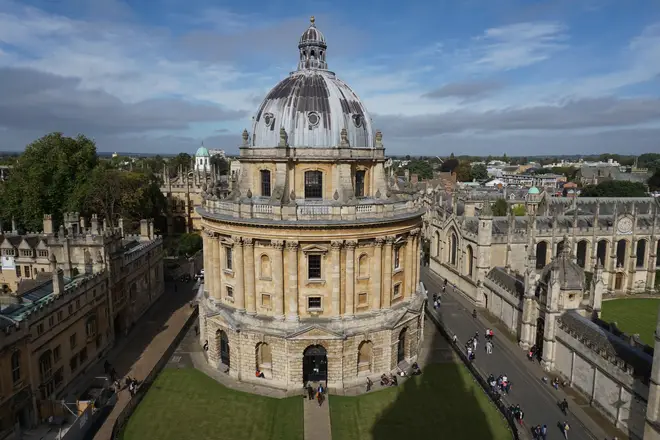 When it comes to fudging an answer, politicians know the score. Yes, it can be politically expedient, it comes at the expense of being pilloried by the public. Certainty is demanded, equivocation is frowned upon.
There are, however, times when equivocation is a necessity, not because it serves their political interests, but as a means of protecting the interests and ambitions of others.
During the latest edition of Call Keir on LBC, we saw such an example.
When pressed by Hasan in Westminster on his decision to drop a campaign pledge to abandon tuition fees if the party won in 2024, Sir Keir Starmer initially sought to address the fiscal challenge that sparked the change in policy: how, realistically, could it be paid for in the current economic climate?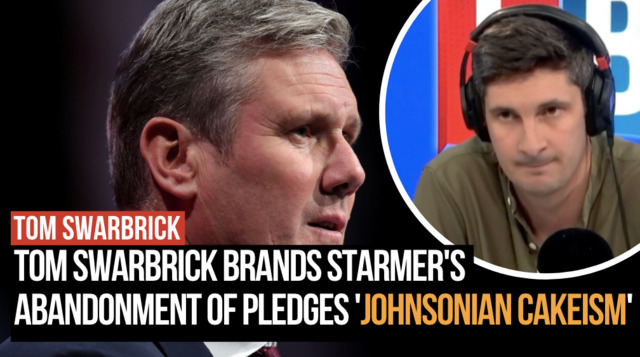 Labour U-turns on free university tuition
Yet, he then tried to envisage whether at 17 years old he would have swallowed the £40,000+ worth of debt many graduates leave university with. Though he stopped short of saying he would have opted against further education, the sense of inner conflict in answer was palpable:
"I do ask myself whether I would have gone to university if I'd have had to take on a loan like that… My mum and dad, they hated debt. Their mortgage was basically the only thing they ever borrowed - [steering clear of debt] was like a golden rule in our house."
Of course, that cardinal rule of sticking clear of debt is by no means unique to those from moderate or disadvantaged backgrounds. Nobody wants to be loaded with tens of thousands of pounds' worth of debt if it can be avoided.
Listen and subscribe to Unprecedented: Inside Downing Street on Global Player
But research shows that debt aversion is far more likely to result in people from a working-class background choosing not to attend university than those from other socio-economic groups.
It was clear Sir Keir - himself the son of toolmaker and a nurse, as he's mentioned once or twice before - was grappling with this fact in his answer to Hassan's question.
For many young people, early experiences of debt leave an indelible impression. Like the Labour leader, they may have watched their parents avoid loans with a near-fanatical zeal or, at the other end of scale, witnessed bailiffs muscle their way into their family home as a result of bills spiraling out of control.
Read more: 'It's Johnsonian levels of cakeism': Tom Swarbrick calls out Keir Starmer's U-turn on free tuition
Either way, such experiences ultimately impact on their attitudes towards the merits of higher education.
Indeed, it affected my own decisions. Though I was fortunate enough to secure a place at a coveted university, it was only the entreaties of very supportive teachers that convinced me to disregard the debt and take the place on.
The truth is, had I been making the decision one year later, after maintenance grants worth £12,000 over three years were axed for the poorest households, I can confidently say I would not have pursued higher education. The cost would have been just too prohibitive.
It's also evident that things are getting worse for poor students. The Institute for Fiscal Studies estimates that real-terms cuts to support will leave them a further £1,500 out of pocket, fueling the already prevalent problem of "undermatching", where high-attaining youngsters are choosing to attend less prestigious institutions closer to home in order to drastically reduce costs.
Accompany this with the worrying trend in average earnings, which tend to be 16-18% lower ten years after graduation, and it is clear to see that whilst university is no longer the preserve of the middle and upper classes, the financial and psychological barriers for many of the best and brightest are becoming insurmountable. No wonder the Labour leader fudged his answer.